Rehab Treatment The West Midlands
In Birmingham alone, the number of people that have died from abusing drugs has exponentially risen over recent years. Records indicate that there were over 170 drug abuse-related deaths within the city between 2014 and 2016 alone. This surpasses the former figure of 161 drug related-deaths recorded between 2013 and 2015.
But, it's not just in Birmingham that substance abuse is on the rise. In the entire West Midlands, between 2014 and 2016, 709 drug abuse-related deaths were recorded. Fortunately, if you, or a loved one, are abusing drugs or have an addiction, you can get help before it is too late.
There are a number of easily accessible alcohol and drug addiction treatment facilities within the West Midlands that are ready to provide you, or a loved one, the professional treatment you need to help quit abusing drugs. Our addiction rehab specialises in a variety of substance addictions, including prescription medication addiction and addiction to illegal drugs.
If you are uncertain of what type of addiction treatment is best suited to help you make a full recovery, we can provide you with expert guidance on all your available options, and provide all the care and support you need. Our services are available regardless of if you live in Birmingham, Coventry, Walsall, or anywhere else around the West Midlands. And, if you cannot afford professional treatment in private rehab, we can still help you with free NHS addiction treatment options in your local community.
Services offered by Banbury Lodge Rehab
Banbury Lodge is a rehab operating in a tranquil location in Banbury, Oxfordshire. We provide excellent bespoke rehabilitation services for clients in and around this area.

Some of the services we provide include:
Drug and Alcohol addiction treatment
Eating disorder addiction and recovery treatment
12 Step Therapy
Aftercare
Cognitive Behavioural Therapy
Individual Therapy
Family Recovery Programme
Trauma Therapy
We have a robust team of professionals operating in a world-class facility.
Banbury Lodge is located around 43 miles away from The West Midlands. It is a one-hour drive via M40. We provide sober transportation service for anyone that needs it.
Where is Banbury Lodge Based?
Pros and Cons of Private Rehab?
Pros
Immediate admission 365 days a year
Medical detox with 24/7 care & support
Overcome the root causes of addiction
Experienced team of doctors & therapists
Personalised rehabilitation programme
Fitness and nutrition programme
Look, feel, sleep better & regain confidence
Learn techniques for relapse prevention
1 year complimentary aftercare support
Cons
Price can be a barrier which needs to be weighed up versus the long-term cost of drug and alcohol abuse
Being away from friends and family which at first can be emotionally challenging
What Does Rehab Cost?
Detox and rehab starts from £834 to £2,750 per week depending on treatment length and clinic chosen.
To find out further information on the cost of rehab enter you number below and one of our team will call you back
NHS Addiction Treatment
Regardless of if you live in Solihull, Wolverhampton, Dudley, or any other part of the West Midlands, you can take advantage of free/NHS addiction treatment options to help you, or a loved one, recover from addiction. This option is available to anyone who is unable to afford private rehab.
NHS addiction treatment is completely free of charge and accessible within your local community. Most people access this treatment through a referral from their GP. But, at the end of the day, the quality of treatment you will receive is often determined by the NHS.
Also, bear in mind that NHS addiction treatment, unfortunately, usually has a waiting list, which means you might not be able to get the treatment you need as quickly as you want it. The length of the waiting list is dependent on how many people in your area are requesting NHS addiction treatment at the same time.
NHS addiction treatment options typically include:
Local Drug and Alcohol Services
Counselling
Local Mental Health Team
Free NHS Treatment Options in The West Midlands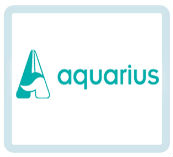 Aquarius Family Service:
Telephone:0121 450 9650
Address: 236 Bristol Road, Edgbaston, Birmingham, West Midlands, B5 7SL
Aquarius Family Service Website
The organisation provides help for carers to access support when they have their own problems with drugs or alcohol.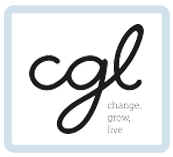 Reach Out Recovery - Birmingham:
Telephone: 0121 227 5890
A list of useful addiction services in and near Birmingham and other larger areas in the West Midlands. You can find there: needle exchange spots, counselling services, rehab clinics and more.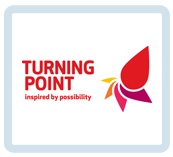 Turning Point - Birmingham Drugline:
Telephone:01926 423029
Address: Clarence House, Clarence St, Leamington Spa CV31 2AD
Offering services for people who need help with alcohol and drug abuse, mental health issues, unemployment, as well as with learning disabilities.
How to Choose a Recovery Programme
The best way to ensure a comprehensive and safe recovery from addiction is to receive treatment that has been personalised to suit your unique needs. In order to select a recovery programme in the West Midlands that is capable of doing this, you need to take the following into consideration:
Consult your doctor. You can seek professional advice from your doctor concerning if the rehab facility of your choice actually has the capability to deliver the sort of services you need.
Ensure the facility delivering the recovery programme possesses the appropriate accreditation, certification, licensing, as well as pertinent experience.
Distance.
The proximity of the treatment facility can make the difference in how convenient it is for you to take full advantage of the recovery programme.
Affordability. A recovery program that is beyond what you can afford is likely inaccessible. Fortunately, there are a variety of affordable and even free recovery programmes in the West Midlands.
Addiction Support Groups in The West Midlands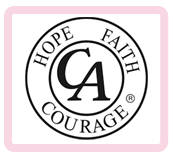 Cocaine Anonymous:
A fellowship of men and women who share their struggles, strength, coping skills and hope with a goal to overcome cocaine addiction. They only require that potential members have a true desire to quit cocaine and other substance abuse. Meetings are held daily throughout The West Midlands. Locations include: Birmingham, Solihull and Coventry. You can find more information about meeting dates and times here.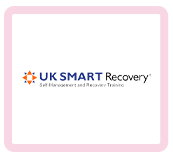 SMART Recovery in The West Midlands:
An alternative to 12-step programmes for those who don't believe in a higher deity. This is a science-based programme that helps you manage addictive behaviour and addiction to substances.
Address: 36 Holloway Circus, Birmingham B1 1EQ, UK
Telephone: 07947 144126
NA meetings in/near The West Midlands
The NA (Narcotics Anonymous) is a non-profit fellowship programme dedicated to helping people who have been affected by drug addiction. They organise meetings throughout The West Midlands and can help your loved one, or you, find like-minded people who have gone through detox and rehab and can advise you on the right path. Attending the meetings could be other people looking for help, with whom you can learn and share the experience of being clean. The NA, just like the AA, follow the 12-step programme, amongst others.
NA Meetings in The West Midlands
Birmingham
11:00am on Sunday
Summerhill House
18-21 Summer Hill Terrace, Ladywood
("Open to all" on request)
Halesowen
7:30pm on Tuesday
Life Central Church
Little Cornbow Road
("Open to all" on request)
Smethwick
6:00pm on Wednesday
iRiS Sandwel, Alberta Building
128b Oldbury Road
(Open to all)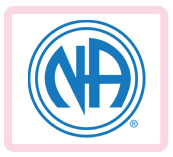 AA meetings in/near The West Midlands
Alcoholics Anonymous (AA) is an international organisation focused on mutual understanding and support within a group of people suffering from the effects of alcohol addiction. These meetings are mostly attended by alcoholics, but family members and people suffering from dual diagnosis and co-occurring disorders can freely join meetings and share their experience with the others.
AA Meetings in The West Midlands:
Solihull
Tuesday 8:00pm
Lyndon Methodist Church,
Lyndon Rd
Friday 8:00pm
Methodist Church,
corner Lyndon Rd/Melton Ave
Erdington
Tuesday 12:00pm
United Reformed Church,
Holly Lane
Thursday 12:30am
Thursday 8:00pm
West Bromwich
Saturday 6:30pm
Wesley Methodist Church,
291 High St.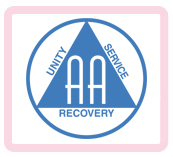 Addiction Counselling in/near The West Midlands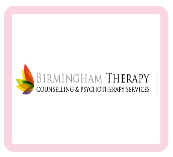 Birmingham Therapy:
Providing services for people in and around the West Midlands area.
Address: 51 - 52 Calthorpe Rd, Edgbaston, Birmingham, West Midlands, B15 1TH
Phone number:0758 5124 560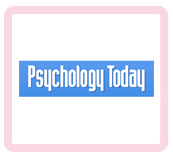 Psychology Today:
A list of private addiction counsellors working throughout the Solihull area.
Address: Please check each individual's address on the site.
How Can I Get To and From The West Midlands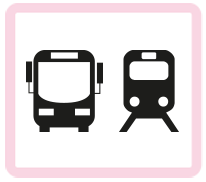 By car:You can take the M40, or the A45 and A423. Take the M40 from West Midlands to Banbury. If taking the M40, follow the M42 in Knowle from Hob Moor Rd, Coventry Road/A45, B425 and Solihull Bypass/A41. Then take the M40 to arrive at the A422 in Oxfordshire. From the M40, take exit 11 and proceed on the A422 and A4260 until you get to the Hawthorns in Banbury.
By train:There are direct train services from Birmingham to Banbury. You have to get on the Chiltern Railways train for London Marylebone and stay on it until you reach Banbury Station (about 40 minutes). From the station to the clinic, there are about 26 minutes' worth of walking or a 5-minute drive
By Air:Birmingham Airport is located by the M42 motorway. It is also close to the mainline rail network. Which means once you arrive at the airport there a number of transportation options available to ferry you into the city.