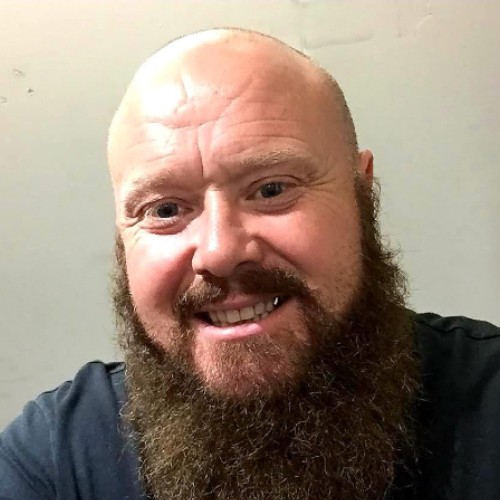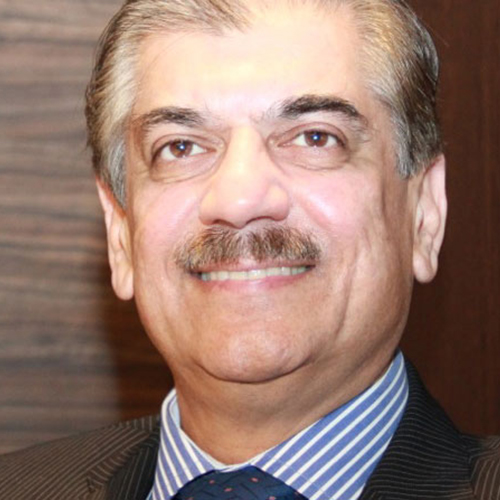 Last Updated:
August 30th, 2023
LSD rehab
Lysergic acid diethylamide (LSD), also commonly known as acid, is a class A drug in the UK. In recent years police seizures of the drug have increased by 230%. Avoiding a prison sentence, however, is not the only reason you should try to quit LSD. This psychologically addictive substance can cause a great deal of damage to your health and well-being, but with the help of LSD rehab, you can get your life back on track.
With the assistance of our experienced team members at Banbury Lodge, you can start to live a more productive and fulfilling life away from the harm caused by LSD.
Why is LSD rehab important?
LSD rehab is crucial to recovery and helps those struggling with LSD regain control, start fresh and build a solid foundation for success. Through LSD rehab, you can put a stop to the harmful cycle of drug abuse and benefit from:
Better ability to cope with negative emotions or stress

Improved mental and physical health

A safe and supportive environment where you can heal from LSD

Connection with like-minded peers

Access to highly-qualified therapists and medical professionals

Ability to form healthy habits away from LSD

Opportunity to rebuild relationships that have been damaged by LSD
With a hallucinogens rehab programme like the one at Banbury Lodge, you can establish a drug-free life and manage any co-occurring mental health issues that you may be experiencing.
LSD rehab at Banbury Lodge
If you have decided to begin your recovery and enrol in rehab treatment with Banbury Lodge, you will undergo three distinct stages: LSD detox, therapy and aftercare.
LSD detox
With initial abstinence from LSD, your body will start to heal and repair itself from drug abuse. Unlike other illicit substances, however, LSD does not actually result in physical dependence. Instead, LSD addiction is largely psychological. You may, therefore, experience some psychological withdrawal symptoms when you stop taking the drug, including depression, anxiety and changes to your sleep patterns.
Battling through this stage of recovery can be mentally challenging, but with our assisted LSD detox programme, you will be supported and safe. Our medical staff will monitor any symptoms and will be on hand to treat any serious side effects.
LSD therapy
As LSD grips you psychologically, therapy is key to kicking this habit. It is therefore important to find a comprehensive therapy programme that looks not only at your problems with LSD but also supports any co-occurring mental health issues.
Banbury Lodge offers both individual and group therapy sessions, including:
Cognitive behavioural therapy (CBT): focuses on changing negative thought and behaviour patterns that often lead to LSD use.
Dialectical behavioural therapy (DBT): helps to develop a greater understanding of your emotions and how they can impact behaviour and LSD use.
Family therapy: provides you with the opportunity to address any issues caused by LSD within your family and helps find proactive solutions.
12-step programme: uses the 12-step method to help you conquer cravings.

Eye movement desensitisation and reprocessing (EMDR)

: guides you to pinpoint trauma and change the way it is perceived in your mind.
Doing the inner work required to address the reasons for your LSD use is challenging, but well worth the effort. Through therapy, you will be able to identify your triggers and work on relapse prevention techniques to ensure your ongoing success.
LSD aftercare
Completing LSD rehab is a huge accomplishment, but the hard work does not end when you walk out of our doors. In order to maintain your sobriety, it is recommended that you attend weekly aftercare sessions. Working with a group each week can help to:
Keep you on track

Hold you accountable

Support you in difficult times

Form connections

Learn from others
Banbury Lodge recognises the importance of LSD aftercare, so we offer our clients 1 year of free weekly therapy sessions.
Common fears about LSD rehab
For all the good that LSD rehab can do, you are also probably experiencing a lot of worries and anxiety about getting started. It is completely normal to have fears about LSD rehab, but you should not let them hold you back from getting the help you need.
Fear of failure…
Fear of failure is very common among our clients and can often prevent people from seeking help entirely. The prospect of going through LSD rehab only to relapse is an understandably frightening thought. However, it is important to recognise that relapse does not equate to failure. Giving yourself the chance to heal is powerful, and if relapse does occur, you can use it as a learning curve to get back on track again.
Fear of success…
Change is never easy, and even positive change can be daunting. Many people who lack a sense of self-worth may feel like they don't deserve success, or may be afraid of what success will bring. Instead of self-sabotaging, try to live in the present moment and take each moment in LSD rehab as it comes. Stay focused on the positives and work with a therapist so you don't get too overwhelmed.
Fear of facing up to your problems…
Another very common fear about LSD rehab is having to face up and admit to your problems. Holding your hands up and stepping out of denial is incredibly difficult, but it is the first step in turning over a new leaf. Doing so can feel like a weight lifted from your shoulders. Banbury Lodge provides a safe, judgement-free environment so you do not have to worry.
Fear of saying sorry…
Acknowledging your mistakes and saying sorry to friends and family may stir up a range of difficult emotions. It is hard to face up to past grievances and address the hurt caused by your LSD use. While this may be tough, it can also be a turning point for your relationships, giving you an opportunity to foster even deeper connections with loved ones.
Fear of the new you…
A surprising yet very common fear about LSD rehab is a fear of the new you. You may ask yourself questions – what will I be like after LSD rehab? Will I be boring? How will I have fun? Can I still keep the same circle of friends as before? For many, their identity is wrapped up in LSD use, and without it, you may feel lost. LSD rehab helps you to build a new sense of identity through healthy activities and hobbies, as well as a support network of sober peers. Banbury Lodge can show you what life can be like without LSD holding you back.
What to expect from LSD rehab
Banbury Lodge strives to create a therapeutic and peaceful environment where our clients can fully relax. Away from the stress and triggers of everyday life, you will be able to let go of your worries and concentrate on your LSD recovery. LSD rehab is the perfect opportunity to give yourself the time and space you need to heal.
All of our staff members have first-hand experience in substance recovery and so they understand the struggles you are facing. Without fear of judgement, you can reflect on past traumas and mental health issues that may be hindering you. This will allow you to change the destructive thought patterns that led you to LSD, find solutions and reach your new potential.
You can expect to find a sense of peace and well-being through our LSD rehab programme. On top of this, you will benefit from:
Improved mental and physical health

Boosted confidence and self-esteem

A sense of achievement

Implemented daily structure

Ability to enforce healthy boundaries
What's next?
Are you ready to take action and get the help you need to overcome LSD? Banbury Lodge will be there to support you through the highs and lows of LSD recovery and drug rehab – all you have to do is take the first step and get in touch with our admissions team. Our priority is your success, and with our experience, you can achieve your goals.
Frequently asked questions
What is the most effective rehab treatment for LSD?
Inpatient treatment is considered the most effective form of LSD rehab – this means you stay at a rehab facility for an extended period of time. Inpatient treatment removes you from triggers and the temptation to relapse, at the same time helping you to gain a structured, healthy and organised daily routine.
How long does LSD rehab treatment last?
Banbury Lodge offers several options for LSD rehab, ranging from two to twelve week stays. Typically we see longer stays reaping the highest success rates, so we recommend a minimum of four weeks for most of our clients. The length of stay, however, will depend on the severity of your LSD use and your individual needs.
How can I have access to an LSD rehab programme?
If you are ready to get started and would like to access our LSD rehab programme, or if you have any questions about the treatment, you can call our team on 0203 553 3757 or email
info@ukat.co.uk
.