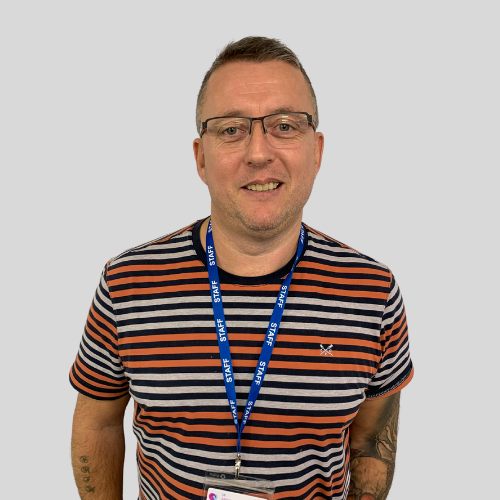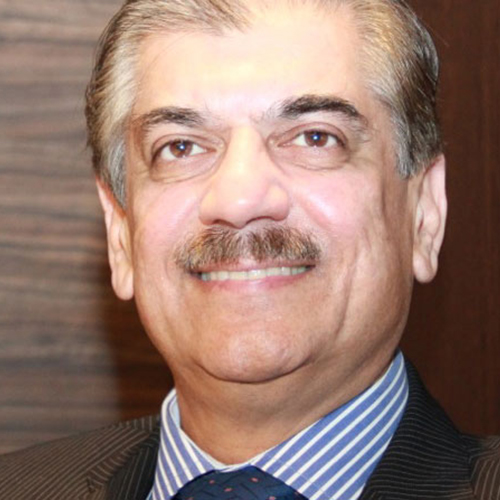 Last Updated:
August 30th, 2023
Ketamine rehab
Ketamine has the potential to ruin lives, with long-term use of this hallucinogenic drug frequently associated with painful medical conditions, broken relationships and destroyed careers. Breaking free from ketamine is not easy, but Banbury Lodge can help you as you take on the challenge. Our ketamine rehab programme can provide you with the tools you need to quit ketamine and start living a healthier life. If you are ready to take some all-important time for yourself and put a stop to the destructive cycle of ketamine abuse, don't hesitate to contact us.
Why is ketamine rehab important?
Ketamine is a dangerous substance that can wreak havoc on your life if you let it. The grip this drug has on you may be powerful, but ketamine rehab can help you to escape. With the guidance of a reputable rehab centre like Banbury Lodge, it is possible to:
Conquer both physical and psychological dependency

Learn coping strategies and life skills to prevent relapse

Benefit from a supportive and nurturing environment

Gain a new sense of confidence and self-worth

Rebuild fractured relationships

Get your physical and mental health back on track
With the help of a hallucinogens rehab programme, you can achieve long-term recovery and improve your overall quality of life away from ketamine.
What happens during ketamine rehab?
Banbury Lodge offers a comprehensive rehab treatment programme that is designed to help you form a solid base for your ongoing ketamine recovery. Our treatment programme involves three main stages: ketamine detox, therapy and aftercare. Each stage is crucial in managing and maintaining your sobriety.
Ketamine therapy
While overcoming ketamine's physical withdrawal symptoms is important, recovery is not possible without addressing the psychological aspects of your ketamine addiction. In order for you to recover completely, you must gain an understanding of the reasons for your drug abuse and your triggers. Working alongside our therapists will help you to attain a sense of clarity and enable you to work on healthy coping mechanisms to take forward into your everyday life.
Some of the therapies we offer at Banbury Lodge include:
Cognitive behavioural therapy (CBT)

Dialectical behaviour therapy (DBT)

12 step programme

Eye movement desensitisation and reprocessing (EMDR) therapy

Group therapy

Mindfulness and meditation

Sound therapy

Art therapy
There is no one-size-fits-all treatment programme when it comes to treating ketamine use disorder. Our aim is to provide you with a well-rounded approach to treatment so that you can find out what works best for you.
Ketamine aftercare
Unfortunately the work does not stop when you leave ketamine rehab – it is highly recommended that you continue to attend weekly therapy and group sessions as part of an aftercare plan. Banbury Lodge offers this for free to all of our clients for 1 year. Through aftercare, you will have access to a strong support network of peers who will help to keep you on track and hold you accountable.
Do I need ketamine rehab?
Perhaps you are wondering if ketamine rehab is right for you, or if it is an appropriate time to seek help. If so, take a moment to answer the following questions honestly:
Have you tried to stop using ketamine but found it difficult to do so?

Have you experienced negative consequences as a result of your ketamine use, such as problems at work or in relationships?

Do you spend a lot of time thinking about ketamine and trying to buy ketamine?

Have you had to increase your use of ketamine to achieve the desired effects?

Do you experience withdrawal symptoms when you stop using ketamine?

Do you feel anxious or irritable if you cannot obtain ketamine?

Have you continued to use ketamine despite knowing that it is causing physical, mental, or emotional harm?
If you answered yes to any of these questions, it may be beneficial to seek a professional assessment and explore the possibility of ketamine rehab. Remember, this is a treatable condition and seeking help is a sign of strength.
Tips for a successful ketamine rehab
Seeking professional help through a ketamine rehab programme can be an important step towards recovery. However, while ketamine rehab is an essential tool, it is not without its challenges. Here are some tips for a successful ketamine rehab:
Choose the right rehab programme

: it is important to choose a programme that fits your specific needs. Look for a programme that has experience with ketamine treatment and offers a holistic plan.

Be committed to the process

: ketamine recovery is a process that takes time and effort. To be successful, you need to commit to the process of ketamine rehab, stay the course and be willing to do the work necessary to achieve lasting change.

Surround yourself with a supportive community

: ketamine recovery can be challenging, but it's easier when you have a supportive community around you. This can include family, friends, support groups and therapists.

Be open and honest

: honesty is an essential component of ketamine recovery. Be open and honest with your treatment team, as well as with yourself, about your struggles and needs.

Practice self-care

: ketamine rehab can be emotionally and physically exhausting, and it's important to prioritise self-care. This can include activities like exercise, meditation or hobbies that bring you joy.

Create a relapse prevention plan

: relapse is a common part of ketamine recovery, but having a relapse prevention plan can help you avoid setbacks. This plan can include strategies for managing cravings, avoiding triggers and seeking support when needed.

Stay motivated

: ketamine recovery can be challenging, but it's important to stay motivated and focused on your goals. Celebrate your successes, no matter how small, and remember why you chose to seek help in the first place.
By following these tips, you can ensure you get the most out of your ketamine rehab stay.
What to expect from ketamine therapy
At Banbury Lodge, you can expect to be welcomed by our friendly staff members, all of whom have personal experience with substance recovery. We strive to create a safe and non-judgmental environment where our clients can talk openly and honestly about any struggles they are facing.
A former client, Daniel, talks about his time in drug rehab and the support he received, saying:
"[Rehab] was an improvement of my expectations because the place was so comfortable. Everyone was lovely and amazing. [I was] absolutely shocked by the level of love and support."
As well as being surrounded by our experienced staff members, you will also have the support of a group of peers. You will have the opportunity to take part in group therapy sessions and build meaningful connections with others who are facing similar circumstances. This level of support can really influence your success as you work through ketamine rehab.
Ketamine rehab: the path to a new you
Ketamine rehab is an opportunity to make positive changes in your life and develop yourself as an individual. Completing ketamine rehab may bring about feelings of relief, pride and, most importantly, hope for the future. Without the cloud of ketamine overshadowing you, you will be able to focus on the things that really bring you joy – you can focus on hobbies and activities that make you happy, spend quality time with loved ones and develop your career.
If you are ready to start your journey and join our ketamine rehab programme, get in touch with our admissions team.
Frequently asked questions
What is the most effective ketamine rehab treatment?
There is no "one" treatment that is the most effective when it comes to ketamine rehab. Every single person is unique, and will therefore resonate with different therapies and treatments. What works for one person may not apply to the next. This is why it is so important to look at ketamine rehab programmes that deliver a wide variety of therapies and holistic activities that aim to help you as a whole person.
How long does it take to recover from ketamine?
Banbury Lodge offers rehab stays ranging from two to twelve weeks, however, the longer you stay, the more likely you are to maintain sobriety on the outside. We typically recommend a minimum of four weeks so that you can establish solid, healthy habits and new patterns of behaviour. Recovery from ketamine is a long-term battle, however, that you must continue to work on, even once rehab is completed.
How can I have access to a ketamine rehab programme?
If you are ready to get started and begin ketamine rehab, you can contact our admissions team by emailing
info@ukat.co.uk
or calling 0203 553 3757.