Rehab Treatment in Warwickshire
The county of Warwickshire has, in recent years, seen a gradual rise in drug abuse and addiction cases. If you, or a loved one, are affected by this unfortunate phenomenon, you will be happy to know that help is just a phone call away.
A number of private rehabs and addiction treatment centres are located all over Warwickshire. Ours is run by a team of qualified specialists, with years of experience helping people with a variety of substance problems, including alcohol addiction, prescription medication addiction, as well as addiction to illegal drugs. Professional help with addiction recovery can be provided by us in your local community, anywhere around Warwickshire, including in Nuneaton and Bedworth.
Our method of providing addiction treatment is the preferred choice by many because we provide a medically assisted detox, which will minimise the discomfort of your withdrawal symptoms during the early stages of your recovery, and so keep you comfortable throughout the entire process. We also care for our patients in a serene and comfortable environment, where you can stay focused on making a full recovery.
Our private rehab can also provide you with a variety of choices concerning the type of addiction treatment available to you. For instance, you can opt for inpatient treatment or outpatient treatment, or can be treated with a combination of both.
You or a loved one's addiction doesn't have to be a lifetime burden, and you don't have to try beating addiction on your own. Get the help you need today by contacting us.
Services offered by Banbury Lodge Rehab
Banbury Lodge is a rehab operating in a tranquil location in Banbury, Oxfordshire. We provide excellent bespoke rehabilitation services for clients in and around this area.

Some of the services we provide include:
Drug and Alcohol addiction treatment
Eating disorder addiction and recovery treatment
12 Step Therapy
Aftercare
Cognitive Behavioural Therapy
Individual Therapy
Family Recovery Programme
Trauma Therapy
We have a robust team of professionals operating in a world-class facility.
Banbury Lodge is located around 20 miles away from Warwickshire. We provide sober transportation service for anyone that needs it.
Where is Banbury Lodge Based?
Pros and Cons of Private Rehab?
Pros
Immediate admission 365 days a year
Medical detox with 24/7 care & support
Overcome the root causes of addiction
Experienced team of doctors & therapists
Personalised rehabilitation programme
Fitness and nutrition programme
Look, feel, sleep better & regain confidence
Learn techniques for relapse prevention
1 year complimentary aftercare support
Cons
Price can be a barrier which needs to be weighed up versus the long-term cost of drug and alcohol abuse
Being away from friends and family which at first can be emotionally challenging
What Does Rehab Cost?
Detox and rehab starts from £834 to £2,750 per week depending on treatment length and clinic chosen.
To find out further information on the cost of rehab enter you number below and one of our team will call you back
NHS Addiction Treatment
NHS Addiction Treatment Options in Warwickshire are completely free of charge, and are available throughout the county, including in Rugby and Shipston-on-Stour. Anyone in the Warwickshire area can access free NHS addiction treatment options within their local community. The option is especially beneficial for people who cannot afford the expense of private rehab.
But you should bear in mind that there is usually a waiting list before you can receive free NHS addiction treatment. That is, there will likely be a waiting period before you can get the addiction treatment you desire through the NHS. The length of the waiting period is often determined by the level of demand for NHS addiction treatment in your area at the time. The higher the demand, the longer the wait.
Also, you don't really have a say in the quality of addiction treatment you receive when going through the NHS. This is because the NHS will be the one to determine what treatment you receive, and which establishment will provide it.
NHS addiction treatment options typically include counselling, local drug and alcohol services, and local mental health team.
Free NHS Treatment Options in Warwickshire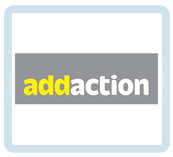 Addaction & Recovery Partnership – Coventry:
Telephone:+44 24 7663 0135
Address: 8 Ironmonger Row, Leamington Spa, Warwickshire
This a recovery-focused treatment service for residents of Warwickshire and Coventry who have a drug/alcohol problem.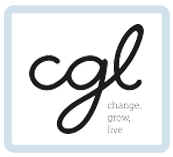 Change Grow Live Warwickshire:
Telephone:01926 353 513
Address: 37 - 38 Coton Road, Nuneaton
CGL Warwickshire is a recovery-focused service. They offer a full range of treatments and interventions, supporting people to take control of their recovery journey and achieve their recovery goals.
How to Choose a Recovery Programme
Choosing the right recovery programme that will ensure you make a full and safe recovery from addiction isn't always easy. The right programme is one that can typically provide personalised treatment to suit your unique needs. This is because a one-size-fits-all approach to addiction treatment will likely yield unsatisfactory results. In order to select a recovery programme in Warwickshire that's most capable of caring for your unique needs, you need to take the following into consideration:
Would you prefer receiving addiction treatment close to home or abroad?
Would you prefer an inpatient or outpatient setting?
Can you afford the treatment programme?
Does the treatment facility have experience helping people with your unique type of addiction?
Will insurance cover the programme's cost?
Would you prefer to continue working whilst receiving treatment?
Addiction Support Groups in Warwickshire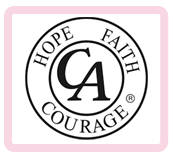 Cocaine Anonymous:
A fellowship of men and women who share their struggles, strength, coping skills and hope with a goal to overcome cocaine addiction. They only require that potential members have a true desire to quit cocaine and other substance abuse. Meetings are held daily throughout Warwickshire. The main hub is found at Hill St, Rugby, CV21 2NB. You can find more information about meeting dates and times here.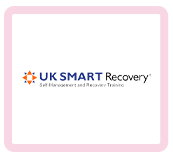 SMART Recovery in Warwickshire:
An alternative to 12-step programmes for those who don't believe in a higher deity. This is a science-based programme that helps you manage addictive behaviour and addiction to substances.
Address: 37 - 39 RCCG House, 1st Floor CGL Office, Albert Street, Rugby, CV21 2SG
Telephone: 07776659892
NA meetings in/near Warwickshire
NA (a.k.a. Narcotics Anonymous) is a non-profit organisation where volunteers help each other gain the confidence that being clean and staying away from drugs is a possibility. Following the 12-step programme, they encourage complete abstinence from addictive substances and behaviours, including alcohol. This is due to the high rates of alcohol addiction in the UK. If you want to know more about the active NA meetings in Warwickshire, take a look at our guide below.
NA Meetings in Warwickshire
Leamington Spa
7:30pm on Wednesday
The Salvation Army
1a Chapel Street
("Open to all" on request)
Leamington Spa
8:15pm on Monday
The Salvation Army
1a Chapel Street
("Open to all" on request)
Leamington Spa
7:30pm on Friday
The Salvation Army
1a Chapel Street
("Open to all" on request)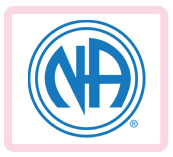 AA meetings in/near Warwickshire
Alcoholics Anonymous is an international fellowship focusing on mutual help and reciprocal experience-sharing from its members. Throughout the world, over two million people are considered members of the AA. They have discovered the benefits of sobriety through the 12-steps of alcoholics anonymous; they have also rediscovered their own selves through discussion and sharing.
AA Meetings in Warwickshire:
Leamington Spa
Thursday 8:00pm
St Peter's Church Hall (upstairs),
Dormer Place.
Monday 1:00pm
Warwick
Sunday 8:00pm
Coffee Rm, All Saints Church,
All Saints Rd
Wednesday 8:00pm
The Gap Community Centre,
39 Oakwood Grove
Rugby
Thursday 8:00pm
Claremont Centre, 43 Clifton Rd,
(Bath St entrance)
Monday 8:00pm
Friends Meeting House,
28 Regent Place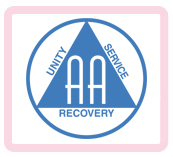 Addiction Counselling in/near Warwickshire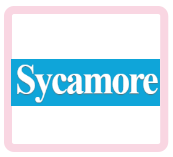 Sycamore Counselling Services:
A Warwickshire-based charity offering a confidential and professional counselling service for adults, children and young people from throughout the county. They cover Nuneaton, Bedworth and the surrounding areas.
Address: 12 Riversley Rd, Nuneaton CV11 5QT
Sycamore Counselling Services Website
Phone number:02476744544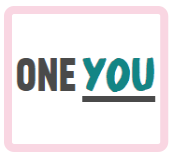 OneYou:
Advice for those over 50. Can help with mental health, life coaching, as well as drinking and other addiction habits. Works under the NHS.
How Can I Get To and From Warwickshire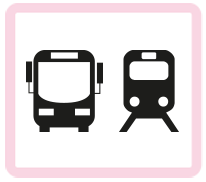 By car:Warwick's location in the heart of England makes it ideal for road travel. It is close to Royal Leamington Spa, Stratford-upon-Avon, and Kenilworth. Coventry and Birmingham are the closest cities to Warwick. There is an extensive motorway network, which you can use in the following ways to get to Banbury from Warwickshire: you can take the A423 or the M40 or B4100. If taking the A423, follow A425 to Banbury Rd/A423 in Southam. Then head southeast on Southam Rd/A425 toward White Hart Ln. Continue to follow the A425, you'll get to the roundabout, after which you can take the 1st exit and keep going on the A425. You'll reach another roundabout and once again take the first exit still continuing on the A425. From there, follow the A423 to Concord Ave/A4260 in Banbury. Take the A4260 to The Hawthorns.
By train:There are direct train services from Warwick to Banbury. You have to get on the Chiltern Railways train for London Marylebone and stay on it until you reach Banbury Station (about 20 minutes). From the station to the clinic, there are about 26 minutes' worth of walking or a 5-minute drive.