Rehab Treatment in Surrey
Addiction is a chronic mental health condition that must not be left unattended. It's best to seek treatment as soon as you notice that you or a loved one may be addicted to a particular substance or behaviour. If left unchecked, addiction can easily spin out of control, affecting not only the addict but everyone else around them. At first, it can feel confusing when you're trying to find a treatment solution for addiction. However, this doesn't have to be so.
With the options available for treatment in Surrey, finding the right addiction treatment solution for you should not prove difficult. There are various types of treatment available and you can opt for a combination if you prefer; for instance, you might combine inpatient treatment with support groups as part of your aftercare programme.
Finding the appropriate treatment solution starts with knowing exactly what your needs are and understanding your addiction at a basic level. For example, following an assessment at your GP's office, you may learn that you have a co-occurring condition, meaning that you'll have to look for a rehab facility that can handle dual diagnosis. In this guide, you'll find information to point you in the right direction as you try to find the right addiction treatment solution or rehab facility in Surrey.
Services offered by Banbury Lodge Rehab
Banbury Lodge is a rehab operating in a tranquil location in Banbury, Oxfordshire. We provide excellent bespoke rehabilitation services for clients in and around this area.

Some of the services we provide include:
Drug and Alcohol addiction treatment
Eating disorder addiction and recovery treatment
12 Step Therapy
Aftercare
Cognitive Behavioural Therapy
Individual Therapy
Family Recovery Programme
Trauma Therapy
We have a robust team of professionals operating in a world-class facility.
Banbury Lodge is located around 80 miles away from Surrey. It is a 1.5 hr drive via the M40. We provide sober transportation service for anyone that needs it.
Where is Banbury Lodge Based?
Pros and Cons of Private Rehab?
Pros
Immediate admission 365 days a year
Medical detox with 24/7 care & support
Overcome the root causes of addiction
Experienced team of doctors & therapists
Personalised rehabilitation programme
Fitness and nutrition programme
Look, feel, sleep better & regain confidence
Learn techniques for relapse prevention
1 year complimentary aftercare support
Cons
Price can be a barrier which needs to be weighed up versus the long-term cost of drug and alcohol abuse
Being away from friends and family which at first can be emotionally challenging
What Does Rehab Cost?
Detox and rehab starts from £834 to £2,750 per week depending on treatment length and clinic chosen.
To find out further information on the cost of rehab enter you number below and one of our team will call you back
NHS Addiction Treatment
If private rehab is not an option for you right now, you might want to look at the NHS and other free addiction treatment options. The NHS advises to begin your search for treatment at your GP's office, from where you can be referred to a local addiction treatment service provided by the NHS, the local government, or another organisation.
Your GP's office is a good place to start, because they are well placed to advise you about the type of addiction treatment option that's best for you, following an assessment. The NHS provides outpatient addiction treatment services and may provide funding for inpatient rehab if necessary. The main problem with the NHS however is limited funding. That translates to long waiting lists and a cumbersome process before you can get treatment (if you're able to at all).
Apart from the NHS, there are charities you could benefit from, such as Addaction and Action on Addiction. Support groups (including those based on the 12-step approach) are also useful for addiction recovery. They are peer groups based on the idea of people with a similar goal coming together to help one another achieve abstinence and solve their addiction problem. Attendance is free and there are always meetings on different days and locations across Surrey.
Free NHS Treatment Options in Surrey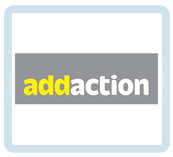 Addaction & Thinkaction Surrey:
Telephone:01782 956119
Address: 2 Broad Street, First Floor, Hanley, Stoke on Trent, ST1 4HL, United Kingdom
An alcohol addiction charity providing a range of services to help ensure that alcohol or substance abusers and their families are able to live their lives free of the influence of such substances.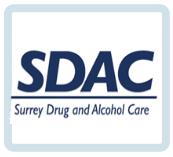 Surrey Drug and Alcohol Care:
Telephone:0808 802 5000
Address: SDAC c/o VASWS, 39 Castle Street, Guildford, Surrey GU1 3UQ
Surrey Drug and Alcohol Care Website
They provide support and information for drug and alcohol users, their families and friends.
How to Choose a Recovery Programme
Given that there are many options to choose from, whether you're considering the kind of treatment you need or the particular rehab facility to choose, it can be confusing when you're trying to decide which recovery programme would be the best fit for you. To make this easier, it's recommended that you pay a visit to your GP first. After a proper assessment has been undertaken, you should then know enough about your situation to make a reasonably informed choice.
Your GP should be able to point you in the right direction by advising which addiction treatment option may be best for you. Once your exact needs have been identified, you have to think about the kind of addiction treatment programme you would like to undergo. If it is an inpatient treatment programme, you need to think about factors such as the amenities, general philosophy of the rehab centre, their credentials and experience of staff, amongst other considerations.
Whether it's an inpatient or outpatient programme, you have to consider cost, the duration of the programme and how close or far away from home you'll have to travel for treatment. Now that you know what your needs are – and the type of facility you're looking for – the next step is to find a programme that fits just what you need.
Addiction Support Groups in Surrey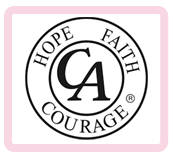 Cocaine Anonymous:
A fellowship of men and women who share their struggles, strength, coping skills and hope with a goal to overcome cocaine addiction. They only require that potential members have a true desire to quit cocaine and other substance abuse. Meetings are held daily throughout Surrey. Locations include: Staines-upon-Thames, London, Sutton, Woking, Richmond, Farnham, Guildford and Kingston upon Thames. You can find more information about meeting dates and times here.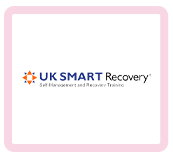 Catalyst SMART Recovery in Surrey:
An alternative to 12-step programmes for those who don't believe in a higher deity. This is a science-based programme that helps you manage addictive behaviour and addiction to substances.
Address: Catalyst, 14 Jenner Road, Guildford, Surrey GU1 3PL
Telephone: 01483 590150
NA meetings in/near Surrey
The NA (Narcotics Anonymous) is a non-profit fellowship programme whose primary service is organising support group meetings throughout the UK, including Surrey. During these meetings, which may be "open for all" or "open for addicts only", people share their experience with addiction or recovery to help broaden the group's own knowledge of the disease that is addiction, as well as to get a chance to talk about their problems. If you would like to attend one such meeting, feel free to check out small guide for Surrey below.
NA Meetings in Surrey
Godalming
8:00pm on Monday
Quaker Meeting House
The Mint
(Open to addicts only)a
Addlestone
8:00pm on Tuesday
Kings Church Addlestone
Marsh Lane
(Open to addicts only)
Walton-on-Thames
8:00pm on Friday
Cromwell Community Centre
St. Johns Drive
(Open to all")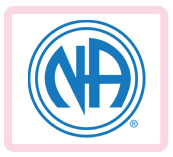 AA meetings in/near Surrey
Alcoholics Anonymous (AA) is a fellowship programme who organise support group meetings throughout the UK. The system works according to the 12 steps of discovering, fighting, and defeating an alcohol addiction. These meetings can be attended by everyone, regardless of their current status (being an active alcoholic or in recovery). At the same time, families of people suffering from alcoholism in Surrey can also join in and share their experience, receiving valuable feedback from other group attendees.
AA Meetings in Surrey:
Woking
Monday 1:00pm
Woking United Reformed Church,
White Rose Lane
Thursday 7:45pm
Guildford
Sunday 10:30am
Garden Rm, Primrose Lodge Treatment Centre,
Perry Hill

Ockham
Wednesday 11:30am
Ockham Parish Rooms,
Ockham Lane
Friday 8:30pm
Ockham Parish Hall,
Ockham Lane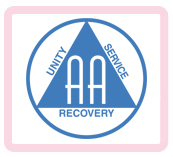 Addiction Counselling in/near Surrey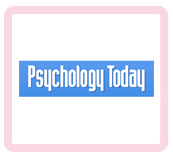 Psychology Today:
A freely accessible listing with all counsellors currently practising in the area.
Address: Please check each individual counseller's address.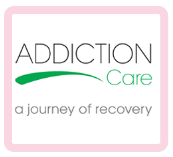 Addiction Care:
Counselling service provided by Peter J Davies NCAC Accred.
Address: Guildford (GU1 4PB)
Phone number:01483 533808
How Can I Get To and From Surrey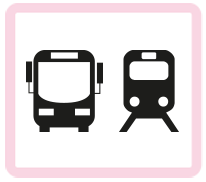 By car:Banbury Lodge is a 90-minute drive from Guildford. You have to get on the M40 and stay on it until exit 11 for Banbury. After you enter Banbury, you will have to take a left at Horton General Hospital and continue on Oxford Rd, Banbury is found just a minute after the left turn.
By train: If you're travelling to Banbury from Woking by train, keep in mind that a ride to Banbury would last about 140 minutes, and you have to transfer at Basingstoke. This is the fastest route at the moment.
If you are weary of travelling too far, you can also check other UKAT clinics nearby such as Guildford's Primrose Lodge.