Rehab Treatment in Oxfordshire
If you or a loved one are in need of addiction treatment in or around Oxfordshire, there's a range of options you can benefit from across the county. This helpful guide aims at pointing you in the right direction.
Whatever form it takes, addiction can be particularly dangerous – not only for the addict but also for those around them. If you suffer an addiction to specific drugs for instance, you could experience dangerous symptoms like hallucinations and delirium, which can put you (and others around you) in serious danger. It's important to get help as soon as possible and often a good idea to start by taking advantage of the options closest to you.
If you've tried to beat addiction, but been unable to make any meaningful progress, you are not alone. Addiction is hard to beat, which is why there's so much emphasis on getting help. With effective, research-backed treatments, along with compassion and understanding, professional help can ensure you're able to stand on your feet once again.
Services offered by Banbury Lodge Rehab
Banbury Lodge is a rehab operating in a tranquil location in Banbury, Oxfordshire. We provide excellent bespoke rehabilitation services for clients in and around this area.

Some of the services we provide include:
Drug and Alcohol addiction treatment
Eating disorder addiction and recovery treatment
12 Step Therapy
Aftercare
Cognitive Behavioural Therapy
Individual Therapy
Family Recovery Programme
Trauma Therapy
We have a robust team of professionals operating in a world-class facility.
Banbury Lodge is located around 30 miles away from Oxfordshire. It is a 40-minute drive. We provide sober transportation service for anyone that needs it.
Where is Banbury Lodge Based?
Pros and Cons of Private Rehab?
Pros
Immediate admission 365 days a year
Medical detox with 24/7 care & support
Overcome the root causes of addiction
Experienced team of doctors & therapists
Personalised rehabilitation programme
Fitness and nutrition programme
Look, feel, sleep better & regain confidence
Learn techniques for relapse prevention
1 year complimentary aftercare support
Cons
Price can be a barrier which needs to be weighed up versus the long-term cost of drug and alcohol abuse
Being away from friends and family which at first can be emotionally challenging
What Does Rehab Cost?
Detox and rehab starts from £834 to £2,750 per week depending on treatment length and clinic chosen
To find out further information on the cost of rehab enter you number below and one of our team will call you back
NHS Addiction Treatment
NHS-funded services offered range from supported living and ongoing support to detox and residential rehab. They work via GPs practices, mobile services in rural areas and local hubs.
There is also SMART Howard House. To be referred, you may have to go through Turning Point Roads to Recovery or the Oxfordshire Drug and Alcohol Treatment Services. For young people under the age of 18 years, the organisation Aquarius provides a range of alcohol and drug services. They operate from the Oxfordshire Children and Family Centres.
The NHS offers outpatient treatment services and provides funding for private treatment. However, NHS funding is limited and there are often long waiting lists. The NHS recommends going to see your GP first, as they will be best placed to refer you to a local treatment centre.
Free NHS Treatment Options in Oxfordshire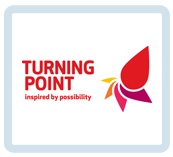 Turning Point:
Telephone:0300 0134 776
Address: Turning Point Oxford, Rectory Road, Oxford, OX4 1BU
The Oxford hub is open six days per week, including two late evenings. They provide one-to-one keywork session, structured activities, and therapies.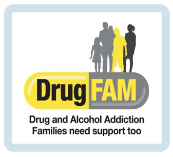 DrugFAM:
Telephone:0300 888 3853
Address: Marlborough House, Marlborough Lane, Witney, OX28 6DY
Their services include counselling and advise for addicts, as well as for their families, partners, and friends.
How to Choose a Recovery Programme
In order to choose the right recovery programme, you first need to fully understand your addiction and your exact needs. For instance, if you have a co-occurring mental or medical health condition, you'll need a facility that has experience dealing with the condition in question. Likewise, if your environment is not a very supportive one, you might benefit from an inpatient facility that's not too close to your home.
Once you've considered your needs and have an idea of the kind of rehab facility you're looking for, you'll want to consider cost and quality. In an ideal situation, you'll choose a rehab facility offering a price range that you can afford. Also, you should be looking for a treatment programme that features highly experienced and trained staff, a high success rate and up-to-date licenses.
Another important consideration is the type of treatment plans available at the rehab facility, as well as aftercare options. You might also want to find out what their philosophy is; for instance, would you be comfortable if they adopt a religious approach? It could be difficult to sift through the many different options available online, so it helps to have a guide to help you make a decision or at least narrow your search. Your GP's office is a good place to start, as they will understand the nature of your addiction and be in a good position to refer you to the appropriate local services, whether that is a rehab facility or support group. Addiction helplines can also prove useful for helping you narrow your search.
Addiction Support Groups in Oxfordshire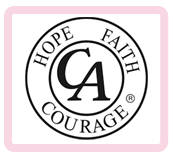 Cocaine Anonymous:
A fellowship of men and women who share their struggles, strength, coping skills and hope with a goal to overcome cocaine addiction. They only require that potential members have a true desire to quit cocaine and other substance abuse. Meetings are held daily throughout Oxfordshire. Locations include: Oxford, Bicester and Didcot. You can find more information about meeting dates and times here.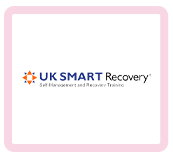 SMART Recovery in Oxfordshire:
An alternative to 12-step programmes for those who don't believe in a higher deity. This is a science-based programme that helps you manage addictive behaviour and addiction to substances.
Address:SMART Howard House, 190 Iffley Road, Oxford, Oxfordshire OX4 1SD
Telephone: 01865 200 955
NA meetings in/near Oxfordshire
Narcotics Anonymous, often written with the abbreviation NA, is a non-profit organisation in which volunteers help people who are suffering from the negative effects of addiction find a friendly and supportive environment. Meetings are organised weekly throughout Oxfordshire, and some are open for non-addicts to join, this includes families and loved ones of an addict, as well as people who just want to know more, or learn about the dangers. We have created a small guide for your local NA meetings.
NA Meetings in Oxfordshire
Oxford
5:00pm on Sunday
West Oxford Community Centre,
Botley Road
(Open to all, children included)
Banbury
7:30pm on Monday
Dupuis Centre,
Oxford Road
(Open to all on request)
Didcot
5:00pm on Friday
The Glass Tower,
6 Station Rd
(Open to all)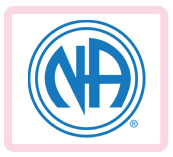 AA meetings in/near Oxfordshire
The AA (Alcoholics Anonymous) is an international organisation providing a free supporting environment for people who are suffering from alcohol dependency, as well as for their loved ones. If you are feeling that you've lost control over your drinking, or know someone who has and want to help them, attending one of the AA meetings in Oxfordshire may help you to better understand the nature of the problem.
AA Meetings in Oxfordshire:
Abingdon
Wednesday 7:30pm
The Corner Suite, Christ Church,
Northcourt Rd
Saturday 7:30pm
St Michael & All Saints Church Hall,
Park rd
Banbury
Tuesday 7:30pm
St Mary's Church Centre,
Horsefair
Friday 7:30pm
St Mary's Church Centre,
Horsefair
Didcot
Sunday 12:30pm
Fleet Meadow Community Hall,
Jubilee Way
Wednesday 7:45pm
Fleet Meadow Community Centre,
junction Jubilee Rd/, Sandringham Rd.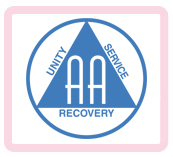 Addiction Counselling in/near Oxfordshire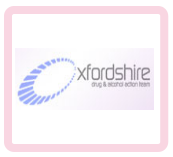 Oxfordshire Drug and Alcohol Action Team:
The services they offer are focused on commissioning drug & alcohol treatment, as well as support services. for young people, adults, families and carers throughout Oxfordshire
Address: Oxfordshire DAAT, Public Health, Jubilee House, 5510 John Smith Drive, Oxford Business Park South, Cowley, Oxon OX4 2LH
Phone number:01865 328607
How Can I Get To and From Oxfordshire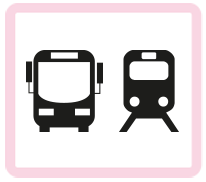 By car:The M5 connects to Oxfordshire from the A33 at Reading and the A419 at Swindon. The M40 also provides fast access to Birmingham via the M6, going through London. If you're coming to Banbury Lodge from Oxford, the fastest route would be via the M40, and the ride will take about 40 minutes.
By train: A direct train service from Oxford Station to Banbury is provided by CrossCountry. The ride lasts about 15 minutes. The train you have to catch is the one for Manchester Piccadilly via Coventry and Stoke-on-Trent. Other options may be available depending on your final destination.
By bus:The Stagecoach service from Oxford's Magdalen Street (Stop C4) reaches Banbury in about 1.5 hrs. It's a regular direct service.