Rehab Treatment in Derbyshire
There are many treatment and rehab services across Derbyshire to combat the rise of drug and alcohol addictions. Once you've decided to seek help for your substance abuse, you should seek the services of a doctor or health worker, who can refer you to treatment centres for assessment and recovery options.
With the right help, you can fully recover and rebuild your life.
We have created this guide to treatment options within Derbyshire – both free and paid – so that you can make an informed decision on what option is best suited for you or a loved one.
Services offered by Banbury Lodge Rehab
Banbury Lodge is a rehab operating in a tranquil location in Banbury, Oxfordshire. We provide excellent bespoke rehabilitation services for clients all over the UK.

Some of the services we provide include:
Drug and Alcohol addiction treatment
Eating disorder addiction and recovery treatment
12 Step Therapy
Aftercare
Cognitive Behavioural Therapy
Individual Therapy
Family Recovery Programme
Trauma Therapy
We have a robust team of professionals operating in a world-class facility.
Banbury Lodge is located around 100 miles away from Derbyshire. It is approximately 2 hours drive via the A38, M6 and M40. We provide sober transportation service for anyone that needs it.
Where is Banbury Lodge Based?
Pros and Cons of Private Rehab?
Pros
Immediate admission 365 days a year
Medical detox with 24/7 care & support
Overcome the root causes of addiction
Experienced team of doctors & therapists
Personalised rehabilitation programme
Fitness and nutrition programme
Look, feel, sleep better & regain confidence
Learn techniques for relapse prevention
1 year complimentary aftercare support
Cons
Price can be a barrier which needs to be weighed up versus the long-term cost of drug and alcohol abuse
Being away from friends and family which at first can be emotionally challenging
What Does Rehab Cost?
Detox and rehab starts from £834 to £2,750 per week depending on treatment length and clinic chosen
To find out further information on the cost of rehab enter you number below and one of our team will call you back
NHS/Free Addiction Treatment
Private rehab isn't an option for everyone, thankfully there are a number of free addiction services throughout Derbyshire which include NHS and Charity based services. In most cases you can self-refer to one of the many free services. Derbyshire Recovery Partnership (DRP) is a drug and alcohol treatment service between Derbyshire Healthcare NHS Foundation Trust, Derbyshire Alcohol Advice Service (DAAS), Phoenix Futures and Intuitive Thinking Skills. DRP is based in different areas throughout Derbyshire including Chesterfield, Ilkeston, Ripley and Swadlincote. Aside from this NHS service there are a number of non-profit organisations such as Aquarius and Addaction, which both provide support for those struggling with drug and/or alcohol problems.
NHS/Free Treatment Options in Derbyshire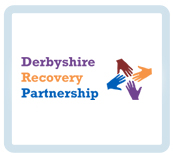 Derbyshire Recovery Partnership (DRP)
Telephone: 0300 123 1201
Address: 42 St Mary's Gate, Chesterfield S41 7TH - https://www.derbyshirerecoverypartnership.co.uk/
Derbyshire Recovery Partnership (DRP) can offer help and support to those wanting to stop or gain control of their drug/alcohol use and to start to build positive relationships with family members and the wider community.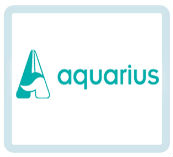 Aquarius:
Telephone: 01332 362744
Address: 2 Wilson St, Derby DE1 1PG - http://aquarius.org.uk/contact/derby/
Aquarius in Derby offer alcohol services and access to drug treatments for adults, with a large family service to support those affected by someone else's substance misuse.
How to Choose a Recovery Programme
Making the decision to enter rehab is a massive step. To ensure the rest of the journey to recovery is as smooth as possible, make sure you choose the most appropriate recovery programme for you. This decision must be considered carefully, as it is indeed a life-changing one.
Speaking to an addiction treatment expert or your GP is a good way to start. They should be able to help you understand your addiction and the options available for treatment. Before you agree to be treated in any facility, you should ask a range of questions.
For example, find out the duration of the programme, the credentials of the medical team, whether the facility is licensed, and so on. Also, it's important to consider the cost of treatment; the treatments methods employed; the location of the facility; whether or not they offer treatment for co-occurring disorders; and the philosophy of the treatment centre.
We also recommend that any recovery programme should integrate support group meetings in the form of Alcoholics Anonymous (AA), Narcotics Anonymous (NA), Cocaine Anonymous (CA) or Smart Recovery (non 12-step). These support groups offer life time value and a place to share common ground with other recovering addicts.
Addiction Support Groups in Derbyshire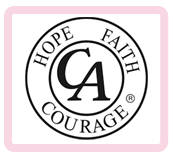 Cocaine Anonymous:
A fellowship of men and women who share their struggles, strength, coping skills and hope with a goal to overcome cocaine addiction. They only require that potential members have a true desire to quit cocaine and other substance abuse. You can find more information about meeting dates and times in Derbyshire here.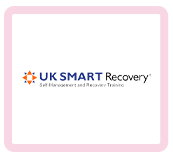 SMART Recovery:
An alternative to 12-step programmes for those who don't believe in a higher deity. This is a science-based programme that helps you manage addictive behaviour and addiction to substances. You can find more information about meeting dates and times here.
NA meetings in/near Derbyshire
Narcotics Anonymous (NA) is a non-profit organisation comprising various individuals from different walks of life, who are in recovery from drug addiction.
It is a programme that promotes complete abstinence from all drugs and there are regular meetings in Derbyshire (Chesterfield area).
NA Meetings
Buxton
8:00pm on
Wednesday
Trinity Church
Hardwick Mount
SK17 6PR
Derby
8:30pm on Thursday
Baptist Church
Osmaston Road
DE1 2GU
Chesterfield
7:00pm on Tuesday
Tontine Road Community Centre
Tontine Road
S40 1QU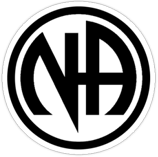 AA meetings in/near Derbyshire
Alcoholics Anonymous (AA) is an international organisation focused on mutual understanding and support within a group of people suffering from the effects of alcohol addiction. These meetings are mostly attended by alcoholics but some do permit non-addicts.
There are regular meetings throughout Derbyshire in areas including Ashbourne, Ashby-De-La-Zouch, Derby and Long Eaton.
AA Meetings:
Ashbourne
Thursday
19:30pm
Ashbourne Flying Club, School Lane
DE6 1AN
Ashby-De-La-Zouch
Wednesday
20:00pm
Legion House
South St
LE65 1BQ
Long Eaton
Wednesday 19:30pm
St Johns Church Hall
College Street
NG10 4GA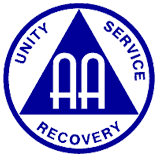 Addiction Counselling in Derbyshire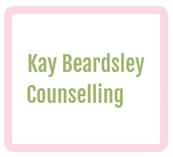 Kay Beardsley Counselling
Kay is a qualified integrative therapeutic counsellor/psychotherapist based in Melbourne, Derbyshire.
Address: Melbourne, Derbyshire DE73 - http://www.kaybeardsleycounselling.co.uk/
Phone number: 07759 930346
Travelling to and from Derbyshire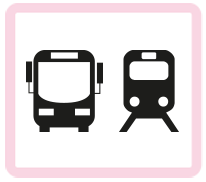 Derbyshire is a county set in the East Midlands of the UK. Bordering Greater Manchester to the northwest, West Yorkshire to the north, South Yorkshire to the northeast, Nottinghamshire to the east, Leicestershire to the southeast and Staffordshire/Cheshire to the west/southwest. Matlock is the county town situated in the heart of the county via the A6 road. Derbyshire is accessible from other areas of the UK via the M1 which passes through Long Eaton at the east side of the county.
If you are travelling to Banbury Lodge from Derbyshire, take the A38, M6 (toll applicable), M42 and M40 (junction 11).