Rehab Treatment in Staffordshire
Staffordshire is a landlocked county, bordering Shropshire to the west, Worcestershire and West Midlands to the south, Leicestershire and Derbyshire to the east, Warwickshire to the southeast and Cheshire to the northwest.
There's no shortage of rehab facilities in the region, so whether you're a resident or live in any of the adjoining areas, you can be sure to find professional treatment nearby.
Whether you're looking to be admitted to a private rehab facility or are more interested in other forms of treatment and support – such as support groups or outpatient counselling – Staffordshire has a good spread of these options and more. Once you know what you're looking for, you shouldn't have any difficulty finding the right option for you.
Services offered by Banbury Lodge Rehab
Banbury Lodge is a rehab operating in a tranquil location in Banbury, Oxfordshire. We provide excellent bespoke rehabilitation services for clients in and around this area.

Some of the services we provide include:
Drug and Alcohol addiction treatment
Eating disorder addiction and recovery treatment
12 Step Therapy
Aftercare
Cognitive Behavioural Therapy
Individual Therapy
Family Recovery Programme
Trauma Therapy
We have a robust team of professionals operating in a world-class facility.
Banbury Lodge is located around 85 miles away from Staffordshire. It is a 1.5 hr drive via the M6 Toll and the M40. We provide sober transportation service for anyone that needs it.
Where is Banbury Lodge Based?
Pros and Cons of Private Rehab?
Pros
Immediate admission 365 days a year
Medical detox with 24/7 care & support
Overcome the root causes of addiction
Experienced team of doctors & therapists
Personalised rehabilitation programme
Fitness and nutrition programme
Look, feel, sleep better & regain confidence
Learn techniques for relapse prevention
1 year complimentary aftercare support
Cons
Price can be a barrier which needs to be weighed up versus the long-term cost of drug and alcohol abuse
Being away from friends and family which at first can be emotionally challenging
What Does Rehab Cost?
Detox and rehab starts from £834 to £2,750 per week depending on treatment length and clinic chosen.
To find out further information on the cost of rehab enter you number below and one of our team will call you back
NHS Addiction Treatment
The NHS does not run or own any rehab facilities like you might imagine a private rehab operator would. Rather, you may be able to gain access to government funding if you're in need of intensive support and are able to demonstrate a satisfactory level of motivation and willingness to succeed.
Unfortunately, there is not enough funding to go around and accessing NHS treatment is often difficult and involves a long wait. However, this may be an option that worth looking at if private rehab isn't feasible for you. Organisations such as the Priory Group of Companies work in partnership with the public sector and the NHS. Priory, in particular, have over 85% of their services publicly funded.
Free NHS Treatment Options in Staffordshire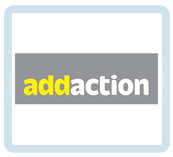 Addaction & Stoke Recovery Service:
Telephone:01782 956119
Address: 2 Broad Street, First Floor, Hanley, Stoke on Trent, ST1 4HL, United Kingdom
An alcohol addiction charity providing a range of services to help ensure that alcohol or substance abusers and their families are able to live their lives free of the influence of such substances.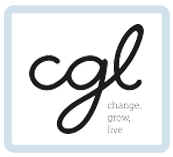 T3 Young Person's Substance Misuse Service:
Telephone:01785 241 393
Address: Suite 1, 7-8 Mill Street, Stafford, Staffordshire, ST16 2AJ
Helping young people make informed choices about their alcohol & drug use, as well as raising awareness of all the risks involved.
How to Choose a Recovery Programme
Choosing the right recovery programme for you or a loved one starts with knowing what your exact needs are. Therefore, you should check in with your GP first. Following an assessment, they will be able to tell you whether it's safe enough for you to detox on an outpatient basis or whether it would be best to opt for inpatient treatment. You might also get to find out whether you have any co-occurring or underlying mental or physical health conditions that need to be addressed.
The information provided by your GP is important because it can help you decide what type of rehab facility you require. For instance, if there is an underlying or co-occurring condition present, you'll need to check into a rehab facility that offers dual diagnosis treatment. Likewise, if you're cleared for outpatient treatment, you may be able to pursue treatment immediately from your GP's office while you attend outpatient therapy sessions.
If you are attending an inpatient facility, you need to consider factors such as the price and duration of treatment. You'll also need to know what type of treatment options they offer, including any alternative treatments that may be of particular interest to you. Find out about their credentials, including the accreditation and experience of staff. For support groups, you might want to find out the overall philosophy of the group; for instance, whether they are religious or secular.
A good place to begin your search is the NHS search tool, which is available on their website and allows you to find rehab facilities close by. You can also contact an addiction helpline to help link you to a suitable facility.
Addiction Support Groups in Staffordshire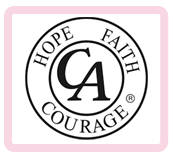 Cocaine Anonymous:
A fellowship of men and women who share their struggles, strength, coping skills and hope with a goal to overcome cocaine addiction. They only require that potential members have a true desire to quit cocaine and other substance abuse. You can find more information about meeting dates and times here.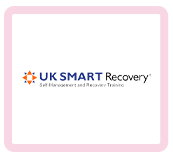 SMART Recovery in Staffordshire:
An alternative to 12-step programmes for those who don't believe in a higher deity. This is a science-based programme that helps you manage addictive behaviour and addiction to substances. In Stafforshire, the programme covers the following areas: Cannock Chase, East Staffordshire, Lichfield & District, Newcastle Under Lyme, South Staffordshire, Stafford & District, Staffordshire Moorlands, Stoke-on-Trent, Tamworth. It works in collaboration with Support Staffordshire.
Address:Support Staffordshire: Mansell House, 22 Bore Street, Lichfield, Staffordshire, WS13 6LL
Telephone: 0330 053 6022
NA meetings in/near Staffordshire
Narcotics Anonymous, often written with the abbreviation NA, is a non-profit organisation in which volunteers help people who are suffering from the negative effects of addiction find a friendly and supportive environment. Meetings are organised weekly throughout Staffordshire, and some are open for non-addicts to join, this includes families and loved ones of an addict, as well as people who just want to know more, or learn about the dangers. We have created a small guide for your local NA meetings.
NA Meetings in Staffordshire
Cannock
7:00pm on Monday
Living (clean) room
Bevan Lee Community Centre,
28 Bevan Lee Road
Stafford
7:00pm on Tuesday
Salvation Army
Faraday Road
(Open to addicts only)
Cannock
7:30pm on Thursday
St Barnabas Church Hall
Hampton Street
("Open to all" on request)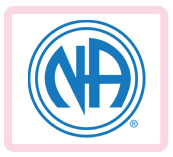 AA meetings in/near Staffordshire
The AA (Alcoholics Anonymous) are an international organisation providing a free supporting environment for people who are suffering from alcohol dependency, as well as for their loved ones. If you are feeling that you've lost control over your drinking, or know someone who has and want to help them, attending one of the AA meetings in Staffordshire may help you to better understand the nature of the problem.
AA Meetings in Staffordshire:
Stafford
Sunday 10:30am
Northfield Centre, Magnolia Ave
(off Co-operative Street)
Thursday 7:30pm
Quaker Meeting House, Foregate St
Cheadle
Tuesday 7:30pm
Upstairs Mtg Rm, The Presbytery,
St Giles RC Church, Charles St.
Thursday 7:30pm
Community Rm, Cheadle Fire Station,
Ashbourne Rd
Uttoxeter
Tuesday 1:00pm
Friends Meeting House,
Carter St
Thursday 19:30pm
Friends Meeting House,
Carter St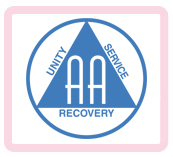 Addiction Counselling in/near Staffordshire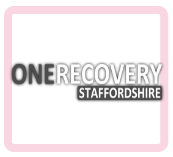 One Recovery Staffordshire:
Led by Addiction Dependency Solutions (ADS), this is a substance misuse partnership, that is supported by North Staffordshire NHS Combined Healthcare Trust, Changes, Brighter Futures and Arch Housing.
Address: 2 Hargreaves Court, Staffordshire Technology Park, Beaconside, Stafford, ST18 0WN
One Recovery Staffordshire Website
Phone number:01785 224 771
How Can I Get To and From Staffordshire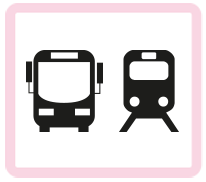 By car:The trip from, for example, Leek in Staffordshire to Banbury would take you just over two hours by car. You will have to get onto A523 and continue straight until you see the crossing with A515. There you must take a right turn and continue until you reach the roundabout where you must slide onto the A50. A bit later, you must get back onto the A515 and keep on driving straight until you slide onto the A38. Via the M40 you can reach Banbury at Oxford Road.
By train:There are direct services from Stoke-on-Trent to Banbury. You need to get the CrossCountry towards Bournemouth and alight at Banbury Station. From Banbury Station to Banbury Lodge, there is about a 26-minute walk or a 5-minute ride with a cab.