Rehab Treatment in Shropshire
If you or a loved one are ready to break free from drug or alcohol addiction, there are several options to explore. Professional addiction treatment counsellors can help you book a place at a private rehab facility in Shropshire (or surrounding areas), check you into a drug detox centre or arrange addiction counselling services. If you want to overcome addiction and are seeking treatment at a rehab facility nearby, we've put together a useful guide for getting help.
We understand it can be difficult to take that first step to reach out for help; addiction specialists are available to talk you through several of the available options in and around Shropshire and advise how you can secure immediate admission a facility of your choosing.
There is a wide selection of alcohol and drug rehab centres in Shropshire that can provide the most effective treatment options, no matter what substances you've been using or for how long. With the advice and guidance of trained addiction specialists, you can find out more about the addiction and rehab programmes in Shropshire, and get the support you need, every step of the way.
Services offered by Banbury Lodge Rehab
Banbury Lodge is a rehab operating in a tranquil location in Banbury, Oxfordshire. We provide excellent bespoke rehabilitation services for clients in and around this area.

Some of the services we provide include:
Drug and Alcohol addiction treatment
Eating disorder addiction and recovery treatment
12 Step Therapy
Aftercare
Cognitive Behavioural Therapy
Individual Therapy
Family Recovery Programme
Trauma Therapy
We have a robust team of professionals operating in a world-class facility.
Banbury Lodge is located around 100 miles away from Shropshire. It is a two-hour drive. We provide sober transportation service for anyone that needs it.
Where is Banbury Lodge Based?
Pros and Cons of Private Rehab?
Pros
Immediate admission 365 days a year
Medical detox with 24/7 care & support
Overcome the root causes of addiction
Experienced team of doctors & therapists
Personalised rehabilitation programme
Fitness and nutrition programme
Look, feel, sleep better & regain confidence
Learn techniques for relapse prevention
1 year complimentary aftercare support
Cons
Price can be a barrier which needs to be weighed up versus the long-term cost of drug and alcohol abuse
Being away from friends and family which at first can be emotionally challenging
What Does Rehab Cost?
Detox and rehab starts from £834 to £2,750 per week depending on treatment length and clinic chosen.
To find out further information on the cost of rehab enter you number below and one of our team will call you back
NHS Addiction Treatment
In Shropshire, you can source funding for drug and alcohol addiction treatment at NHS centres when you have no income or insurance to cover the payment. To access free/NHS treatment, you may be required to prove eligibility via a lack of income, viable insurance cover, legal residence in the UK, or your addiction status and commitment to undergo treatment.
Other requirements can also be requested before you are admitted to a treatment programme. As soon as all requirements are met, free treatment can usually be provided on various levels, using specific treatment centres. Your first step to begin this process is to contact your GP or a treatment provider that is part of a community health agency.
NHS treatment programmes can cover the full range of treatment options but may lack the most up to date methods available. However, when it comes to addiction, any treatment is better than no treatment at all. If you're in need of free treatment, your GP can direct you to NHS treatment options in Shropshire, where you can begin the process of recovering from drug or alcohol addiction.
Free NHS Treatment Options in Shropshire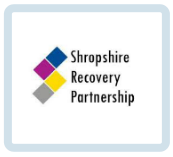 Shropshire Recovery Partnership:
Telephone: 01743 294 700
Address: Crown House (First Floor), St Mary's Street, Shrewsbury, SY1 1DS, United Kingdom
Shropshire Recovery Partnership website
The Shropshire Recovery Partnership is based at Crown House, Shrewsbury but offer services from a number of hubs including, Oswestry, Whitchurch, Ludlow and Bridgnorth.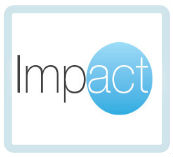 IMPACT Alcohol and Addiction Services:
Telephone:01952 223165
Address:The People Centre, High Street, Madeley, Telford, Shropshire, TF7 5AS
Provides counselling, advice, information and training for anyone concerned about their own or a loved one's drinking.
How to Choose a Recovery Programme
When you've suffered the effects of addiction for a long time and finally reach the point where you want to seek professional help, the first consideration is what recovery programme to choose.
There are so many options for treatment in Shropshire and further afield; while this is a good thing, it can be overwhelming to make a firm choice. However, it is possible to find a rehab facility and recovery programme that will be ideal for your needs and preferences in Shropshire, because of the wide range of options available. Subsequently, addiction counsellors can help you make the right choice. They can offer comprehensive assessments and walk you through the options in detail.
When trying to choose a recovery programme on your own, you can also carry out effective research when you know what to ask. Here are some questions to ask each prospective rehab centres on your list that can help you choose a programme that's the right fit for you:
Is there a waiting period involved?
How comprehensive is the treatment?
What is the client-to-staff ratio?
Is the clinic licensed and accredited?
Are staff members licensed and certified?
How long do treatment programmes last?
Are aftercare services offered?
What is the accommodation like?
Are treatment and accommodation based on the same campus?
How much does treatment cost and how can I pay for it?
Addiction Support Groups in Shropshire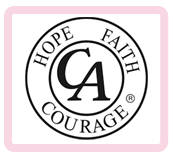 Cocaine Anonymous:
A fellowship of men and women who share their struggles, strength, coping skills and hope with a goal to overcome cocaine addiction. They only require that potential members have a true desire to quit cocaine and other substance abuse. Daily meetings are organised throughtout the country. You can find more information about meeting dates and times here.
NA meetings in/near Shropshire
The Narcotics Anonymous (NA) is a non-profit fellowship programme dedicated to helping people whose lives have been affected by drugs. They organise meetings throughout Shropshireand can help you, or a loved one, find like-minded people who have gone through detox and rehab and can advise you on the right path. Attending such drug addiction-related meetings could be other people looking for help, with whom you can grow your new lives together. Narcotics Anonymous, just like the AA, follow the 12-step programme, amongst others.
NA Meetings in Shropshire
Shrewsbury
7:00pm on Sunday
St Winefride's Convent,
College Hill
(Open to all)
Shrewsbury
7:00pm on Thursday
St Winefride's Convent,
College Hill
(Open to all, no pets, no children)
Shrewsbury
7:00pm on Tuesday
St Winefride's Convent,
College Hill
(Open to all)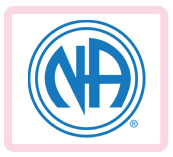 AA meetings in/near Shropshire
The AA (Alcoholics Anonymous) are an international organisation providing a free supporting environment for people who are suffering from alcohol dependency, as well as for their loved ones. If you are feeling that you've lost control over your drinking, or know someone who has and want to help them, attending one of the AA meetings in Shropshire may help you to better understand the nature of the problem.
AA Meetings in Shropshire:
Bridgnorth
Monday 7:30pm
St Johns Church Hall,
Northgate
Friday 7:30pm
Baptist Church,
West Castle St
Telford
Tuesday 7:30pm
McGavin Meeting Room, Jubilee House,
74 High St, Madeley
Monday 7:30pm
St Patricks Church, King St,
Wellington
Ludlow
Tuesday 6:30pm
Methodist Hall, Broad St,
(Mtg through iron gates to left of building. Ground floor room to rear.)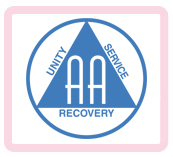 Addiction Counselling in/near Shropshire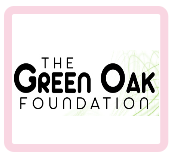 The Green Oak Foundation:
Providing safe, friendly and affordable counselling & wellbeing support throughout Shropshire.
Address: Unit B, Silkmoor, New Street, Frankwell, Shrewsbury, SY3 8LN
Phone number: (01743) 340880
How Can I Get To and From Shropshire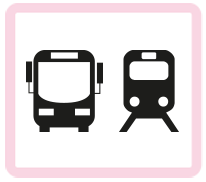 By car:Shropshire is a county in the West Midland. It borders Wales, Cheshire, Staffordshire, Worcestershire and Herefordshire. The county town is Shrewsbury, one of the biggest towns in the county. The other four are Telford, Wellington, Dawley and Madeley. If you're coming from Shrewsbury to Banbury by car, your best option is to take the M40/M54 road to Oxfordshire. The trip would last between 1.5 and 2 hours depending on your starting location.
By train: Coming to Banbury from, for example, Edgmond village, you would need to take a combination of busses (519, 5) and trains (West Midlands and CrossCountry trains) to reach Banbury. The ride would last more than three hours. It would be easier if you pick one of the larger stations in the county as a starting point (Shrewsbury, Telford and others).
By bus: Similarly to the train services between Oxfordshire and Shropshire, there is no direct coach between the smaller villages and Banbury. For example, if you're travelling from Condover, you would need to switch from the 435 to two different National Express services in order to reach Banbury.