Rehab Treatment in the Isle of Wight
Admitting you need help, and seeking treatment for addiction are the first steps to freeing yourself from the disease and getting your life back on track, and the Isle of Wight County Council offers addiction recovery services to its residents.
With the right help, you can fully recover and rebuild your life.
Referrals can be done by your GP or health worker, or you can refer yourself by calling and visiting the treatment centre. Private rehab centres are located not far from the island, giving residents more options in determining the right treatment course for their own personal addiction issues.
Services offered by Banbury Lodge Rehab
Banbury Lodge is a rehab operating in a tranquil location in Banbury, Oxfordshire. We provide excellent bespoke rehabilitation services for clients all over the UK.

Some of the services we provide include:
Drug and Alcohol addiction treatment
Eating disorder addiction and recovery treatment
12 Step Therapy
Aftercare
Cognitive Behavioural Therapy
Individual Therapy
Family Recovery Programme
Trauma Therapy
We have a robust team of professionals operating in a world-class facility.
Banbury Lodge is located around 125 miles away from the Isle of Wight. It is approximately 3 hours drive via the A34. We provide sober transportation service for anyone that needs it.
Where is Banbury Lodge Based?
Pros and Cons of Private Rehab?
Pros
Immediate admission 365 days a year
Medical detox with 24/7 care & support
Overcome the root causes of addiction
Experienced team of doctors & therapists
Personalised rehabilitation programme
Fitness and nutrition programme
Look, feel, sleep better & regain confidence
Learn techniques for relapse prevention
1 year complimentary aftercare support
Cons
Price can be a barrier which needs to be weighed up versus the long-term cost of drug and alcohol abuse
Being away from friends and family which at first can be emotionally challenging
What Does Rehab Cost?
Detox and rehab starts from £834 to £2,750 per week depending on treatment length and clinic chosen
To find out further information on the cost of rehab enter you number below and one of our team will call you back
NHS Addiction Treatment
For those who cannot afford private rehab treatment in Isle of Wight, there are a number of NHS addiction treatment options that can be accessed.
The main benefits of seeking addiction treatment via the NHS are that it's usually free of charge, available to all residents, and accessible within your local community.
On the downside, however, NHS addiction treatment can take a while to access, as there is usually a lengthy waiting list. Furthermore, your treatment might not be referred to a residential rehab centre and subsequently, access to a personal therapist may be limited.
Also, you might need to attend numerous addiction clinics for different treatments. For those who want quick and individualised addiction treatment, the NHS might not be the best option.
Free NHS Treatment Options on the Isle of Wight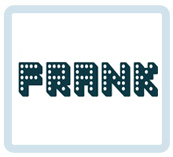 Talk to Frank:
Telephone: 0300 123 6600
Address: No fixed address, Online Only - https://www.talktofrank.com/
National resource guide for alcohol and drug addiction in the UK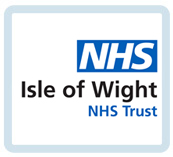 NHS Trust
Telephone: 01983 822099
Address: St. Mary's Hospital, Parkhurst Road, Newport, Isle of Wight, PO30 5TG - https://www.iow.nhs.uk/our-services/mental-health-services/drug-and-alcohol/drug-and-alcohol-services.htm
Isle of Wight NHS Trust is the only integrated acute, community, mental health and ambulance health care provider in England.
How to Choose a Recovery Programme
Making the decision to enter rehab is a massive step. To ensure the rest of the journey to recovery is as smooth as possible, make sure you choose the most appropriate recovery programme for you. This decision must be considered carefully, as it is indeed a life-changing one.
Speaking to an addiction treatment expert or your GP is a good way to start. They should be able to help you understand your addiction and the options available for treatment. Before you agree to be treated in any facility, you should ask a range of questions.
For example, find out the duration of the programme, the credentials of the medical team, whether the facility is licensed, and so on. Also, it's important to consider the cost of treatment; the treatments methods employed; the location of the facility; whether or not they offer treatment for co-occurring disorders; and the philosophy of the treatment centre.
Addiction Support Groups in the Isle of Wight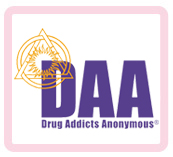 Drug Addicts Anonymous:
Drug Addicts Anonymous (DAA) is a fellowship of men and women who have struggled with drug addiction. The group adopts the 12-step recovery programme and is open to people who struggle with drug addictions of any combination. You can find more information about meeting dates and times here.
DAA Meetings
Isle of Wight
19:00 on Tuesday
76 Fitzroy Street
Sandown
PO36 8HG
Isle of Wight
19:00 on Thursday
Riverside Centre
The Quay
PO30 2QR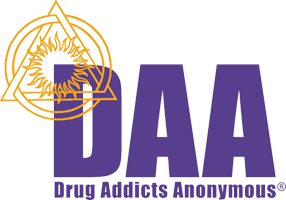 Addiction Counselling in/near the Isle of Wight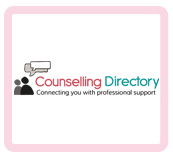 Myrena Mercken Services
Fully qualified, accredited and UKCP registered Systemic Family Psychotherapist (also know as Family Therapist or Systemic Psychotherapist)
Address: 6 Hollis Drive, Brighstone, Newport, Isle Of Wight, PO30 4AS - https://www.counselling-directory.org.uk/region_33.html
Phone number: 01983 740670
Travelling to and from the Isle of Wight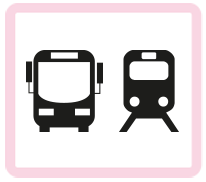 There is no direct connection from Banbury to the Isle of Wight. However, you can take the ferry from the island to the mainland alighting in Southampton and drive direct to Banbury, Oxfordshire, via the A34, arriving in approximately 3 hours, door to door.