Rehab Treatment in Monmouthshire
Individuals searching for drug addiction treatment in Monmouthshire, or alcohol rehab in Monmouthshire, can find all the help they need at a treatment centre. Usually, the first step towards substance addiction recovery is to undergo a medically monitored detox and follow it up with a period of intensive therapy in rehab.
Getting the help you need to quit drugs or drinking can be challenging, and it can be very helpful to have someone to talk to who understands what you're going through. Addiction counsellors have a wealth of experience in drug and alcohol recovery when it comes to fighting addiction.
We know from experience that the journey to long-lasting recovery begins with finding the best rehab clinic or treatment centre. So, we've put this guide together help you find support and rehab treatment for alcohol and drug addiction in and around Monmouthshire.
Addiction is on the rise across the UK, and there are countless rehab centres to choose from, but which one can help you meet your recovery goals? The importance of getting the best treatment at the right time shouldn't be underestimated, as it can save your life. With the help of trained advisers, you can find all the information about the available treatment programmes available in Monmouthshire.
Services offered by Banbury Lodge Rehab
Banbury Lodge is a rehab operating in a tranquil location in Banbury, Oxfordshire. We provide excellent bespoke rehabilitation services for clients in and around this area.

Some of the services we provide include:
Drug and Alcohol addiction treatment
Eating disorder addiction and recovery treatment
12 Step Therapy
Aftercare
Cognitive Behavioural Therapy
Individual Therapy
Family Recovery Programme
Trauma Therapy
We have a robust team of professionals operating in a world-class facility.
Banbury Lodge is located around 100 miles away from Monmouthshire. It is a two hour's drive. We provide sober transportation service for anyone that needs it.
Where is Banbury Lodge Based?
Pros and Cons of Private Rehab?
Pros
Immediate admission 365 days a year
Medical detox with 24/7 care & support
Overcome the root causes of addiction
Experienced team of doctors & therapists
Personalised rehabilitation programme
Fitness and nutrition programme
Look, feel, sleep better & regain confidence
Learn techniques for relapse prevention
1 year complimentary aftercare support
Cons
Price can be a barrier which needs to be weighed up versus the long-term cost of drug and alcohol abuse
Being away from friends and family which at first can be emotionally challenging
What Does Rehab Cost?
Detox and rehab starts from £834 to £2,750 per week depending on treatment length and clinic chosen.
To find out further information on the cost of rehab enter you number below and one of our team will call you back
NHS Addiction Treatment
Even if you have a low budget or no financial options, you can still get treatment for drug or alcohol addiction. One of the benefits of getting help for addiction in Monmouthshire is that there are free/NHS addiction treatment options available, which you are entitled to if you meet certain requirements. This type of treatment will not cost you any money, which can be extremely when you have money troubles and are unable to afford private rehabs.
Another benefit is that NHS-funded rehab centres are quite numerous, and there will probably be a free rehab centre in your local area so that you can continue to have the support of your family during treatment. However, there are some downsides to free addiction treatment, so you should consider your options carefully.
Since the budget for the NHS is stretched to cover a large number of facilities, there might be limited treatment options, and low availability of the resources you need for recovery. Also, it takes a long time to process admission into these treatment programmes, and if your case is time-sensitive, this might not be the best option for you.
Free NHS Treatment Options in Monmouthshire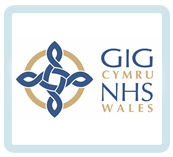 GSSMS NORTH (Blaenau Gwent, Torfaen and Monmouthshire):
Telephone:01873 735566
Address: Rholben Villa, Maindiff Court Hospital, Ross Road, Abergavenny, NP7 8NF
Specialist help and therapy for people experiencing problems with a wide range of drugs and alcohol across Gwent.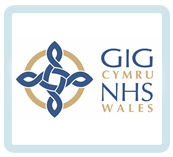 Drug Alcohol Family Support - DAFS:
Telephone:01495 240824
Address:Swffryd Clinic, Walters Avenue, Swffryd
Providing free and confidential support & counselling for families and friends of substance users. The service is for all people suffering from the effects of alcohol and drug use in and around the Swffryd area..
How to Choose a Recovery Programme
Getting treatment for drug or alcohol addiction marks the beginning of a new life. This is why selecting a good treatment centre is important. The knowledge you gain, and all the changes which occur during treatment can form a strong foundation for your recovery, as you encounter challenges during the process.
Choosing a recovery programme for alcohol or drug addiction can be a challenging undertaking. If you're trying to decide the best match, and most effective care, for you or someone you love in Monmouthshire, here are some things to bear in mind:
Does the treatment centre use an evidence-based program?
How friendly and helpful is the admissions team, and how much information can they give about their programmes?
Do they accept your insurance or offer payment plans?
Research the rehab online and on social media to get reviews about them. The treatment experience of past clients can also serve to determine whether they are a good fit.
Schedule a tour of the rehab centre to see their facility in person
What kind of post-treatment recovery support is offered?
Addiction Support Groups in Monmouthshire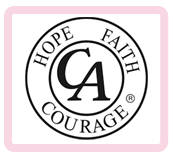 Cocaine Anonymous:
A fellowship of men and women who share their struggles, strength, coping skills and hope with a goal to overcome cocaine addiction. They only require that potential members have a true desire to quit cocaine and other substance abuse. Meetings are held daily throughout Monmouthshire. Locations include Swansea and Cardiff without a local hub. You can find more information about meeting dates and times here.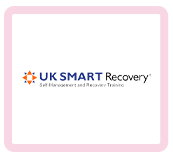 SMART Recovery in Monmouthshire:
An alternative to 12-step programmes for those who don't believe in a higher deity. This is a science-based programme that helps you manage addictive behaviour and addiction to substances. Services from Caerphilly and Newport are closest to the area.
Address: 97 Cardiff Rd, Caerphilly CF83 1FQ
Telephone:029 20860588
NA meetings in/near Monmouthshire
NA (a.k.a. Narcotics Anonymous) is a non-profit organisation where volunteers help each other gain the confidence that being clean and staying away from drugs is a possibility. Following the 12-step programme, they encourage complete abstinence from addictive substances and behaviours, including alcohol. This is due to the high rates of alcohol addiction in the UK. If you want to know more about the active NA meetings in Monmouthshire, take a look at our guide below.
NA Meetings in Monmouthshire
Abergavenny
7:30 pm on Thursday
Seven Corners Centre,
1-3 Seven Corners Lane,
NP7 5AX; "Open to all" on request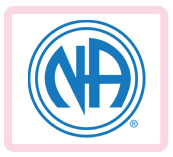 AA meetings in/near Monmouthshire
Alcoholics Anonymous is an international fellowship focusing on mutual help and reciproca experience-sharing from it's members. Throughout the world, over two million people are considered members of the AA. They have discovered the benefits of sobriety through the 12-steps of alcoholics anonymous, as well as rediscovering their own selves through discussion and sharing.
AA Meetings in Monmouthshire:
Abergavenny
Sunday 3:15 pm
Tregaron Room (kitchen side door),
Maindiff Court Hospital, Ross Rd.
Beginners Open/Big Book Wednesday 8:00 pm
Music Rm, St Mary's Priory
Monmouth
Saturday 6:00 pm
Monmouth Baptist Church,
Monk Street
Stepp II Wednesday 1:00 pm
Baptist Church,
Monk Street
Usk
Sunday 6:00 pm
Catholic Church Hall,
Abergavenny Road.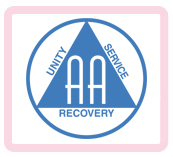 Addiction Counselling in/near Monmouthshire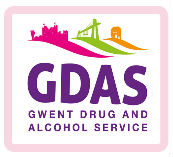 Gwent Drug and Alcohol Service:
Providing a number of services for addicts and their families alike.
Address: The Junction, Cedar House, Station Road, Chepstow. NP16 5PB
Phone number:01291 635 355
How Can I Get To and From Monmouthshire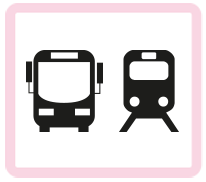 By road:The motorway network serves different regions of this historic county. It can be easily accessed from the M48's junction 2, and junctions 28 and 23a of the M4. The network also lies on the A465 Heads of the Valleys road, between the Glamorgan Valleys and Hereford, as well as on the A40/A449 trunk road that comes from the West Midlands.
By rail:The county is connected to the Midlands, and rest of the country, by the Welsh Marches railway line. The Great Western main railway line also provides access to Pembrokeshire, Swansea, and Cardiff in the west, and London and Bristol in the east. There are four large train stations in the area: Abergavenny, Caldicot, Chepstow, and the Severn Tunnel Junction. The main operators are Arriva Trains Wales, though some are also served by Cross Country Trains.