Rehab Treatment in Dorset
If you've been struggling with addiction or a loved one is going through this ordeal, treatment is available within your area and anywhere across Dorset. We make efforts to provide information and direct you to resources within your area that can help you overcome your addiction.
With the right help, you can fully recover and rebuild your life.
It's important to weigh up your options completely before embarking on a treatment programme, as choosing the right plan for you will be instrumental securing a successful recovery. If you're confused in any way about what to do or the next step to take, you can call for assistance.
Services offered by Banbury Lodge Rehab
Banbury Lodge is a rehab operating in a tranquil location in Banbury, Oxfordshire. We provide excellent bespoke rehabilitation services for clients all over the UK.

Some of the services we provide include:
Drug and Alcohol addiction treatment
Eating disorder addiction and recovery treatment
12 Step Therapy
Aftercare
Cognitive Behavioural Therapy
Individual Therapy
Family Recovery Programme
Trauma Therapy
We have a robust team of professionals operating in a world-class facility.
Banbury Lodge is located around 130 miles away from Dorset. It is approximately 2 hours drive via the M40 and A34. We provide sober transportation service for anyone that needs it.
Where is Banbury Lodge Based?
Pros and Cons of Private Rehab?
Pros
Immediate admission 365 days a year
Medical detox with 24/7 care & support
Overcome the root causes of addiction
Experienced team of doctors & therapists
Personalised rehabilitation programme
Fitness and nutrition programme
Look, feel, sleep better & regain confidence
Learn techniques for relapse prevention
1 year complimentary aftercare support
Cons
Price can be a barrier which needs to be weighed up versus the long-term cost of drug and alcohol abuse
Being away from friends and family which at first can be emotionally challenging
What Does Rehab Cost?
Detox and rehab starts from £834 to £2,750 per week depending on treatment length and clinic chosen
To find out further information on the cost of rehab enter you number below and one of our team will call you back
NHS/Free Addiction Treatment
Dorset Healthcare (under the NHS) have discontinued their community alcohol and drugs addictions services across the county. However, you can access support through the EDP in different locations around Dorset. Their main Reach Drug and Alcohol Services hubs are found in Weymouth and Gillingham.
NHS/Free Treatment Options in Dorset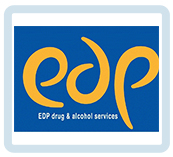 REACH Drug & Alcohol Services
Telephone: 0800 043 4656
Address: 5 Belle Vue, Weymouth DT4 8DR - https://www.edp.org.uk/reach/
Reach Drug and Alcohol Services offers support to those over 18 who wish to address their drug and alcohol use in Dorset.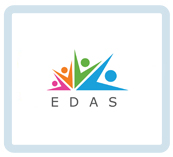 EDAS
Telephone: 01202 733322
Address: 56 Ashley Rd, Poole BH14 9BN - https://www.edasuk.org/
EDAS provides support to adults and young people affected by alcohol, illicit substances and over the counter or prescribed medication misuse across Dorset.
How to Choose a Recovery Programme
Making the decision to enter rehab is a massive step. To ensure the rest of the journey to recovery is as smooth as possible, make sure you choose the most appropriate recovery programme for you. This decision must be considered carefully, as it is indeed a life-changing one.
Speaking to an addiction treatment expert or your GP is a good way to start. They should be able to help you understand your addiction and the options available for treatment. Before you agree to be treated in any facility, you should ask a range of questions.
For example, find out the duration of the programme, the credentials of the medical team, whether the facility is licensed, and so on. Also, it's important to consider the cost of treatment; the treatments methods employed; the location of the facility; whether or not they offer treatment for co-occurring disorders; and the philosophy of the treatment centre.
We also recommend that any recovery programme should integrate support group meetings in the form of Alcoholics Anonymous (AA), Narcotics Anonymous (NA), Cocaine Anonymous (CA) or Smart Recovery (non 12-step). These support groups offer life time value and a place to share common ground with other recovering addicts.
Addiction Support Groups in Dorset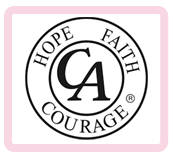 Cocaine Anonymous:
A fellowship of men and women who share their struggles, strength, coping skills and hope with a goal to overcome cocaine addiction. They only require that potential members have a true desire to quit cocaine and other substance abuse. You can find more information about meeting dates and times in Dorsethere.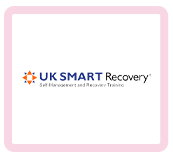 SMART Recovery:
An alternative to 12-step programmes for those who don't believe in a higher deity. This is a science-based programme that helps you manage addictive behaviour and addiction to substances. You can find more information about meeting dates and times here.
NA meetings in Dorset
Narcotics Anonymous (NA) is a non-profit organisation comprising various individuals from different walks of life, who are in recovery from drug addiction.
It is a programme that promotes complete abstinence from all drugs and there are regular meetings in Dorset, in areas including Bournemouth, Gillingham, Christchurch, Weymouth and Bridport.
NA Meetings
Bournemouth
7:45pm on
Sunday
St Michael's Church
Poole Rd
BH2 5QU
Weymouth
7:00pm on
Sunday
St Augustine's Church
38 Dorchester Rd
DT4 7JZ
Bridport
12:30pm on Monday
British Legion Hall
Victoria Grove
DT6 3AD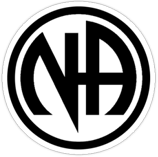 AA meetings in Dorset
Alcoholics Anonymous (AA) is an international organisation focused on mutual understanding and support within a group of people suffering from the effects of alcohol addiction. These meetings are mostly attended by alcoholics but some do permit non-addicts.
There are regular meetings throughout Dorset in areas including Dorchester, Gillingham and Weymouth.
AA Meetings:
Dorchester
Wednesday
12:30pm
Tolpuddle Rm, United Church, 49-51 Charles St
DT1 1EE
Gillingham
Sunday
19:00pm
The Old Library
Station Rd
SP8 4PY
Weymouth
Monday
13:00pm
St Paul's Church Hall
58 Abbotsbury Rd
DT4 0BJ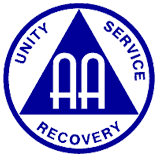 Addiction Counselling in Dorset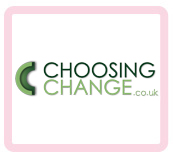 Choosing Change
Professional Counselling and private addiction therapy service based in Christchurch and Wimborne.
Address: 17 Stour Road, Christchurch, Dorset BH23 1PL - https://www.choosing-change.co.uk/
Phone number: 07526 720502
Travelling to and from Dorset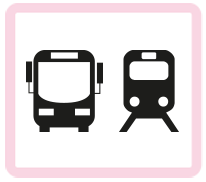 Dorset is a county in South West England on the English Channel coast, neighbouring Devon to the west, Somerset to the north-west, Wiltshire to the north-east, and Hampshire to the east. Travelling to and from the area can be achieved via the A338 road, connecting Bournemouth with Salisbury and beyond. The A31 connects on to the M27 to provide routes to and from Hampshire. Similarly the A35 connects Devon with Bridport, Askerwells and Dorchester.