Rehab Treatment in Somerset
Recovering from an addiction can be a major challenge. The process from realising you are addicted to checking into rehab is an arduous one for most addicts. If you've reached this stage, you'll need all the help you can get. It is extremely difficult to quit on your own, so it's crucial you seek help. If you live in or nearby Somerset, there are many addiction and rehab facilities available to provide the help you need to achieve a complete recovery.
Many addicts are in denial, believing that their drug problem is not serious, because they haven't hit rock bottom. If you're questioning your drug use, this is a sign you need professional help. Like other diseases left untreated, addiction only worsens over time. You don't have to wait until you hear the news from your doctor before getting help.
Drug and Alcohol rehab centres in Somerset can help you get your life back on track. Some drugs produce a psychedelic effect on users and others lead to mental health problems. Rehab centres in the UK are equipped with expert staff who can treat dual diagnosis cases and provide specialised treatment to help you overcome addiction.
Even if you lost your job or are not on good terms with family members because of your addictive behaviour, you can work towards getting back everything you lost whilst under the influence of drugs and alcohol.
Services offered by Banbury Lodge Rehab
Banbury Lodge is a rehab operating in a tranquil location in Banbury, Oxfordshire. We provide excellent bespoke rehabilitation services for clients in and around this area.

Some of the services we provide include:
Drug and Alcohol addiction treatment
Eating disorder addiction and recovery treatment
12 Step Therapy
Aftercare
Cognitive Behavioural Therapy
Individual Therapy
Family Recovery Programme
Trauma Therapy
We have a robust team of professionals operating in a world-class facility.
Banbury Lodge is located around 110 miles away from Somerset. It is a 2.5 hr drive via the M5. We provide sober transportation service for anyone that needs it.
Where is Banbury Lodge Based?
Pros and Cons of Private Rehab?
Pros
Immediate admission 365 days a year
Medical detox with 24/7 care & support
Overcome the root causes of addiction
Experienced team of doctors & therapists
Personalised rehabilitation programme
Fitness and nutrition programme
Look, feel, sleep better & regain confidence
Learn techniques for relapse prevention
1 year complimentary aftercare support
Cons
Price can be a barrier which needs to be weighed up versus the long-term cost of drug and alcohol abuse
Being away from friends and family which at first can be emotionally challenging
What Does Rehab Cost?
Detox and rehab starts from £834 to £2,750 per week depending on treatment length and clinic chosen.
To find out further information on the cost of rehab enter you number below and one of our team will call you back
NHS Addiction Treatment
For those who cannot afford private rehab treatment in Somerset, there are a number of NHS addiction treatment options. The main benefits of addiction treatment via the NHS are that it's usually free of charge, available to all residents and is accessible within your local community.
On the downside, however, NHS addiction treatment can take a while to access, as there is usually a long waiting list. Furthermore, your treatment might not be referred to a residential rehab centre and subsequently, access to a personal therapist may be limited.
Free NHS Treatment Options in Somerset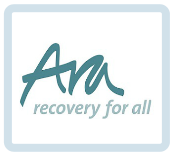 Addiction Recovery Agency (ARA):
Telephone:01934415376
Address: 31 Alexandra Parade, Weston-super-Mare, Somerset
Addiction Recovery Agency Website
Provides information and support for adults dealing with alcoholism. The community outreach service is available to all adults who have a drinking problem, but are unable to access the central Alcohol Misuse Service due to their location. Services include community detox, assessment, one-on-one support, onward referral, housing support and gambling treatment.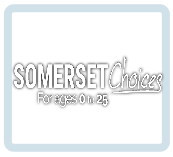 Targeted Youth Support (TYP):
Telephone:01458440820
Address: Targeted Youth Support Team, New Prospects, Westonzoyland Road, Bridgewater, Somerset
Targeted Youth Support Website
Services for young people who are struggling with alcohol or drug addiction and need professional help to overcome addiction. The responses are divided into Tier 1, Tier 2 and Tier 3 services. Tier 1 is the initial stage of advice and information; Tier 2 includes intervention to help young people make positive change; and Tier 3 comprises the treatment stage.
How to Choose a Recovery Programme
A few tips to help you make the right choice include:
Look into their licensing and certification – When looking at rehab centres, focus on those that are licensed and certified to treat your addiction. This is an indication of the quality of care provided at the rehab facility.
Specialised plan – Every patient at a rehab centre should receive a customised treatment plan, as no two patients exhibit the same symptoms. The treatment plan should be devised by doctors, psychologists and counsellors who will be directly involved in your treatment.
The cost of treatment – Review the prices of your preferred rehab centre. Then narrow your list to the best centres that provide high-quality care at competitive prices. Facilities that accept health insurance or private insurance coverage of your loved ones are usually preferable.
How much therapy included in treatment? – The best rehab centres incorporate as many alternatives and traditional therapies that fit your addiction needs. Some rehab centres in Somerset include holistic treatment such as yoga, mindfulness, massage therapy, art therapy and other traditional therapies to complement treatment efforts.
Addiction Support Groups in Somerset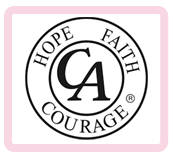 Cocaine Anonymous:
A fellowship of men and women who share their struggles, strength, coping skills and hope with a goal to overcome cocaine addiction. They only require that potential members have a true desire to quit cocaine and other substance abuse. Meetings are held daily throughout Somerset. THe main hub is located in Weston-super-Mare. You can find more information about meeting dates and times here.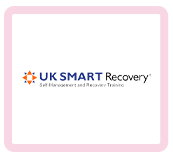 SMART Recovery-Somerset:
SMART Recovery is a fellowship of men and women who follow a science-based programme to help members recover from addictive behaviour. The four-point programme includes coping with urges, living a balanced life, building motivation and managing feelings, thoughts and behaviours.
Address:Taunton United Reformed Church, 18 Paul Street, Taunton, Somerset
Telephone: 07514 011084
NA meetings in/near Somerset
The NA (Narcotics Anonymous) is a non-profit fellowship programme whose primary service is organising support group meetings throughout the UK, including Somerset. During these meetings, which may be "open for all" or "open for addicts only", people share their experience with addiction or recovery to help broaden the group's own knowledge of the disease that is an addiction, as well as to get a chance to talk about their problems. If you would like to attend one such meeting, feel free to check out small guide for Somerset below.
NA Meetings in Somerset
Taunton
Monday 7:30pm
Chamberlins Tea Room, Congregational Church,
North Street
Weston-super-Mare
Friday 6:45pm
Healthy Living Centre,
68 Lonsdale Avenue
Yeovil
Wednesday 7:15pm
Methodist Church Hall,
Vicarage Street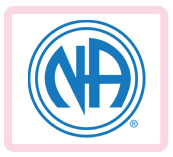 AA meetings in/near Somerset
A.A. stands for Alcoholics Anonymous. In the UK, this international organisation is working throughout the country with hundreds of meetings throughout the week. Their aim is to help people fighting alcoholism rediscover the benefits of sober living and return to full health, both physically and mentally. The A.A. is devoted to mutual support and help, and during the meetings, people share their thoughts, experiences, and challenges, while also giving advice and counselling each other. In Somerset, the organisation has more than one active meetings, and you can check our small guide or the one most suitable for you or a loved one.
AA Meetings in Somerset:
Bridgewater
Saturday 10:30am
St John's Church, Blake Place
Highbridge
Friday 7:30pm
Southwell House, Bank Street
(off the car park on Market Street)
Wednesday 7:30pm
Glastonbury
Thursday 7:30pm
Bay Tree Café
Church Lane
Saturday 11:00am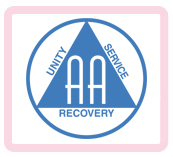 Addiction Counselling in/near Somerset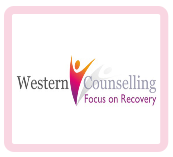 Western Counselling:
For over 30 years, Western Counselling have provided addiction treatment and counselling services for people who need them. They treat adults aged 17-64 years and are an active member of the United Kingdom Recovery Group. Treatment plans are tailored to the individual's needs and counsellors combine knowledge and experience to help you beat addiction.
Address: 18 Whitecross Road, Weston-super-mare, North Somerset
Phone number:08008499257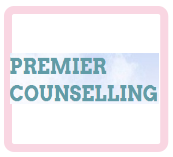 Premier Counselling:
A counselling service run by the experienced Joanna Webber, who has worked for a long time treating challenging cases successfully. They accept referrals from medical insurance providers, health authorities, GPs, probation officers, as well as self-referrals and professionals. Premier Counselling treats depression, low self-esteem, anxiety, alcohol addiction, substance use disorder, bereavement, grief, stress and more.
Address: Po Box 621, Weston-super-Mare, Somerset
Phone number:07979512961
How Can I Get To and From Somerset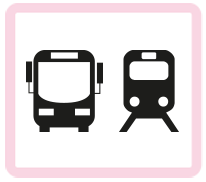 By car:If you're travelling to Banbury for counselling and rehab services, the fastest way to get there is by driving. The journey takes two hours and fifteen minutes via the M5. Follow the M5 to A417 in Gloucestershire and exit from 11A. Continue on the A417 and link to the A436, B4068, A436, B4035 and A361 in Banbury. If you're visiting Weston-super-Mare from London, the fastest route is by train. There are several trains that leave from Paddington Station. Ensure you book ahead to secure a discount on the ticket price.
Cab services and buses:You have several options for getting around in Somerset, but the popular choices are to take buses or taxis. Popular taxi services in Somerset include Uber, Minicabit, Village Cabs and AVACAB. If you want to explore the town, the local council has implemented designated travel parks to help you find routes, bus stations and other local information to make your travel easier. Routes include Kingswell Rise, Bishop Hull, Wyndham Park, Monkton Heathfield, Brimsmore and Agusta Park. You can find more information here.