Rehab Treatment in Nottinghamshire
In recent years, substance abuse has been on the rise in Nottinghamshire, especially in Nottingham and Mansfield. If you or a loved one are affected by this rising epidemic, you'll be happy to know that professional help is just a phone call away and easily accessible all over Nottinghamshire.
Depending on the severity of your addiction and the level of treatment you need, there are a number of private addiction treatment and NHS/free treatment facilities across the county. This means that regardless of your financial status, you can have access to the medical help you need to make a full recovery from addiction.
Addiction and rehab clinics in Nottinghamshire can help with a variety of addictions, including those of alcohol, prescription medication, and illicit drugs. Addiction is a dangerous condition that only worsens with every passing moment it isn't treated, so it's important to enrol for treatment as soon as possible.
We strongly advise that you don't try to beat addiction on your own, as the chances of suffering a relapse are high. Furthermore, withdrawal symptoms experienced after quitting a substance of abuse can be severe enough to cause health complications if not properly managed. A private rehab facility in Nottinghamshire won't only help you safely negotiate withdrawal symptoms, but also equips you with the skills and tools to cope with triggers and stressors that typically lead you to abuse drugs.
Services offered by Banbury Lodge Rehab
Banbury Lodge is a rehab operating in a tranquil location in Banbury, Oxfordshire. We provide excellent bespoke rehabilitation services for clients in and around this area.

Some of the services we provide include:
Drug and Alcohol addiction treatment
Eating disorder addiction and recovery treatment
12 Step Therapy
Aftercare
Cognitive Behavioural Therapy
Individual Therapy
Family Recovery Programme
Trauma Therapy
We have a robust team of professionals operating in a world-class facility.
Banbury Lodge is located around 100 miles away from Nottinghamshire. It is a two-hour drive. We provide sober transportation service for anyone that needs it.
Where is Banbury Lodge Based?
Pros and Cons of Private Rehab?
Pros
Immediate admission 365 days a year
Medical detox with 24/7 care & support
Overcome the root causes of addiction
Experienced team of doctors & therapists
Personalised rehabilitation programme
Fitness and nutrition programme
Look, feel, sleep better & regain confidence
Learn techniques for relapse prevention
1 year complimentary aftercare support
Cons
Price can be a barrier which needs to be weighed up versus the long-term cost of drug and alcohol abuse
Being away from friends and family which at first can be emotionally challenging
What Does Rehab Cost?
Detox and rehab starts from £834 to £2,750 per week depending on treatment length and clinic chosen
To find out further information on the cost of rehab enter you number below and one of our team will call you back
NHS Addiction Treatment
Regardless of whether you live in Rushcliffe, Ashfield, Broxtowe, or other parts of Nottinghamshire, you will have access to free/NHS addiction treatment options. This is a viable option for people who cannot afford private rehab.
NHS addiction treatment is usually free of charge and accessible to everyone. You can easily access this in your local community, close to your home and family.
To discover an NHS funded rehab in your area, talk to your GP, who will then refer you to a drug and alcohol abuse treatment facility in Nottinghamshire. Do bear in mind that NHS addiction treatment usually involves a waiting list, which means you might not be able to get the treatment you need as quickly as you want it. The length of the waiting list is often dependent on how many people in your area are requesting NHS addiction treatment at that particular time.
Free NHS Treatment Options in Nottinghamshire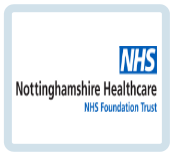 Nottingham Recovery Network:
Telephone:0800 066 5362
Address: NEMS Platform One Practice, 79a Upper Parliament Street, Nottingham, Nottinghamshire, NG1 6LD
Nottingham Recovery Network website
The service provides free support, advice and treatment to people who use alcohol and drugs in a problematic way. They operate across Nottingham City.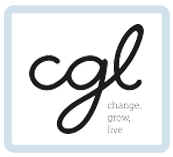 New Directions - Nottinghamshire:
Telephone:0115 896 0798
Address: Unit 2 & 3 Sherwood Court, Sherwood Street, Mansfield, Nottinghamshire, NG18 1ER
This is a free and confidential drug & alcohol service for adults. They are based across Hucknall, Newark, Mansfield, Ashfield, Broxtowe, Ollerton, Worksop, and Rushcliffe.
How to Choose a Recovery Programme
Because there are a number of recovery programmes available all over Nottinghamshire, it's best if you select one in close proximity that you can easily access.
However, there are also other factors to take into consideration when selecting a recovery programme. For instance, you need to be aware of what your exact needs are. By identifying these, you'll have an easier time finding professional care that can actually help fulfil those needs. You should also consider the following to help choose the ideal addiction recovery programme:
Will your insurance cover the cost of treatment?
Can you afford the treatment programme?
Would you prefer an inpatient or outpatient setting?
Would you prefer a recovery programme close to home or further away?
Would you prefer to continue working whilst receiving treatment?
Does the treatment facility have experience helping people with your unique type of addiction?
Addiction Support Groups in Nottinghamshire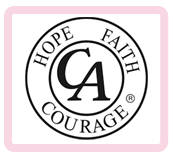 Cocaine Anonymous:
A fellowship of men and women who share their struggles, strength, coping skills and hope with a goal to overcome cocaine addiction. They only require that potential members have a true desire to quit cocaine and other substance abuse. Meetings are held daily throughout Nottinghamshire. Locations include: Nottingham, Mansfield and Sutton-in-Ashfield. You can find more information about meeting dates and times here.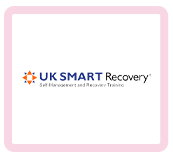 SMART Recovery in Nottinghamshire:
An alternative to 12-step programmes for those who don't believe in a higher deity. The essence of SMART recovery is a science-based programme that helps you manage addictive behaviour, as well as addiction to substances.
Address: Wellbeing Hub, 73 Hounds Gate, Nottingham, NG1 6BB
Telephone:0115 854 2266 or 0115 9505453
NA meetings in/near Nottinghamshire
Narcotics Anonymous, often written with the abbreviation NA, is a non-profit organisation in which volunteers help people who are suffering from the negative effects of addiction find a friendly and supportive environment. Meetings are organised weekly throughout Nottinghamshire, and some are open for non-addicts to join, this includes families and loved ones of an addict, as well as people who just want to know more, or learn about the dangers. We have created a small guide for your local NA meetings.
NA Meetings in Nottinghamshire
Nottingham
7:30pm on Sunday
St Andrew's with Castle Gate United Reformed Church
Goldsmith Street
(Open to addicts only)
Mansfield
7:45pm on Thursday
Double Impact,
18-19 St John Street
(Open to all on request)
Nottingham
7:30pm on Thursday
St Barnabas Cathedral House
North Circus Street
(Open to all)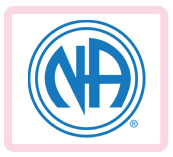 AA meetings in/near Nottinghamshire
Alcoholics Anonymous is an international fellowship focusing on mutual help and reciprocal experience-sharing from its members. Throughout the world, over two million people are considered members of the AA. They have discovered the benefits of sobriety through the 12-steps of alcoholics anonymous, as well as rediscovering their own selves through discussion and sharing.
AA Meetings in Nottinghamshire:
Nottingham
Wednesday 8:30pm
Methodist Church Hall (Mapperley),
Woodborough Rd
Saturday 7:30pm
St Barnabus, Cathedral Hall,
off Derby Rd.
Mansfield
Friday 7:30pm
Friends Meeting House,
Rosemary St
Saturday 10:00am
As Bill Sees It,
Double Impact, 18-19 St John's Street
Beeston
Thursday 8:00pm
Christchurch Church Hall,
Chilwell High Rd Thursday 1:30pm
Christ Church,
Chilwell High Rd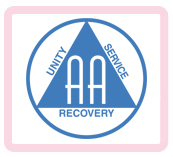 Addiction Counselling in/near Nottinghamshire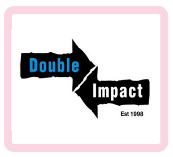 Double Impact:
Double Impact provide drug & alcohol addiction services for people from all walks of life.
Address: 24 Friar Lane, Nottingham, NG1 6DQ
Phone number:0115 824 0366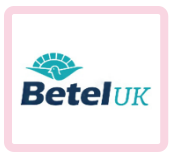 Betel UK:
Independent Christian charity offering help for people affected by drug and alcohol addiction and homelessness. Suitable for people of all ages and social status.
Address:Betel Community Church Rawson Street New Basford NG77FR
Phone number:0300 123 1110
How Can I Get To and From Nottinghamshire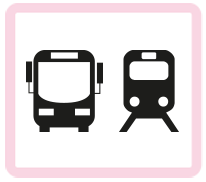 By road:Nottinghamshire is a well-situated English county bordering South Yorkshire, Lincolnshire, Leicestershire and Derbyshire. The A52 (Known as the Brian Cough way) and the A46 are major roads that link to Nottinghamshire. If you want to come to Banbury from Nottingham, the fastest route would be via the M1 exiting at Junction 21 to Coventry and then driving on the M40 until you reach the A422/A361 exit to Banbury.
By rail:Railway services are provided by Northern Rail, East Midlands Trains, East Coast Trains and Cross Country Trains. There are direct trains to and from Leeds, Chesterfield, Sheffield, and Barnsley to Nottingham, also suitable for nearby towns. Good railway services are also available for the stations in Hucknall, Radcliffe and Newark Castle. A regular CrossCountry service runs from Nottinghamshire to Banbury with a transfer at Derby Midland Station. The whole ride lasts about two hours.
By bus:The biggest operators in the county are Stagecoach, Uno, and Centrebus. Others include Ability (Northants) cic, Britainnia Bus, Call Connect (Welland), Diamond Coaches and Expresslines.