Rehab Treatment in Northamptonshire
A struggle with addiction can be a very difficult one. While serious health issues, and even death, can result from substance abuse, there are other grave side effects as well. Addiction can cause mental issues, as well as emotional ones, leaving the life of the addicted person in disarray. In many cases, other people are affected indirectly; emotional and financial effects to immediate family and friends, accidents from addiction impairment that could harm others as well, among many other possibilities.
Addiction, however, does not always have to end in death or a grave medical condition. If you, or a loved one, is addicted to any kind of substance, help is available in Northamptonshire. It could be that you live in the area, or that you'd rather get treatment outside of your own area, and Northamptonshire is a possibility. Whichever it is, we will provide the information you need about getting treatment in Northamptonshire.
Getting treatment for addiction is one of the most important steps to take in recovery, and you want to make sure you get it right. This is why it is necessary for you to know your options, consider them with absolute care, and pick what will work for you, to ensure you get a full recovery. If you are unsure about any details at all regarding getting treatment, you can always call to get your questions answered.
Services offered by Banbury Lodge Rehab
Banbury Lodge is a rehab operating in a tranquil location in Banbury, Oxfordshire. We provide excellent bespoke rehabilitation services for clients in and around this area.

Some of the services we provide include:
Drug and Alcohol addiction treatment
Eating disorder addiction and recovery treatment
12 Step Therapy
Aftercare
Cognitive Behavioural Therapy
Individual Therapy
Family Recovery Programme
Trauma Therapy
We have a robust team of professionals operating in a world-class facility.
Banbury Lodge is located around 30 miles away from Northamptonshire. It is a one-hour drive. We provide sober transportation service for anyone that needs it.
Where is Banbury Lodge Based?
Pros and Cons of Private Rehab?
Pros
Immediate admission 365 days a year
Medical detox with 24/7 care & support
Overcome the root causes of addiction
Experienced team of doctors & therapists
Personalised rehabilitation programme
Fitness and nutrition programme
Look, feel, sleep better & regain confidence
Learn techniques for relapse prevention
1 year complimentary aftercare support
Cons
Price can be a barrier which needs to be weighed up versus the long-term cost of drug and alcohol abuse
Being away from friends and family which at first can be emotionally challenging
What Does Rehab Cost?
Detox and rehab starts from £834 to £2,750 per week depending on treatment length and clinic chosen
To find out further information on the cost of rehab enter you number below and one of our team will call you back
NHS Addiction Treatment
Aquarius, based in Northampton Town Centre, offers free and confidential services such as one to one support or group support sessions, support for family members, referrals to detox and rehab centres if needed, and awareness on substance abuse.
Most support groups like Alcoholics Anonymous and Narcotics Anonymous are also free to join and are recommended to be paired with treatment.
Free NHS Treatment Options in Northamptonshire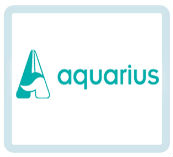 Aquarius Northamptonshire Healthy Futures:
Telephone: 0300 456 4292
Address: 81 St Giles Street, Northampton, NN1 1JF
How to Choose a Recovery Programme
Your choice of a recovery programme should depend on your current medical situation. You may need urgent medical attention or immediate counselling, all depending on your level of addiction at the moment. You should talk to health experts on what treatments are available, and which one would be best for you. If you have a budget you'd like to work with, you could let the rehab you're considering going to know about it, and see if they can work with it as well.
Inpatient treatment would require you to check into the rehab and remain there for the duration of the treatment. The environment would be a controlled one, with medical professionals constantly around to manage and monitor treatment. Inpatient treatment is most suitable for serious addictions.
Outpatient treatment on the other hand, is not as restrictive. If you have to work or be in school, you may consider this treatment option. It would require you to keep regular appointments to get treatment.
Addiction Support Groups in Northamptonshire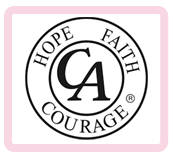 Cocaine Anonymous:
A fellowship of men and women who share their struggles, strength, coping skills and hope with a goal to overcome cocaine addiction. They only require that potential members have a true desire to quit cocaine and other substance abuse. Meetings are held daily throughout Northamptonshire. Locations include: Corby, Northampton, Wellingborough, Rushden, and Kettering. You can find more information about meeting dates and times here.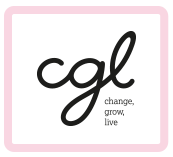 Substance to Solution - Northampton:
S2S is a counselling service helping people plan out their recovery journey. A Recovery consultant assesses each visitor and helps them pick the best treatment, the most adequate location, the most reliable specialist. They work with SMART Recovery, Cocaine Anonymous, Narcotics Anonymous and Alcoholics Anonymous.
Address: Spring House, 39 Billing Rd, Northampton NN1 5BA, UK
Telephone: +44 1604 211304
NA meetings in/near Northamptonshire
The NA (Narcotics Anonymous) is a non-profit fellowship programme dedicated to helping people who have been affected by drug addiction. They organise meetings throughout Northamptonshire and can help your loved one, or you, find like-minded people who have gone through detox and rehab and can advise you on the right path. Attending the meetings could be other people looking for help, with whom you can learn and share the experience of being clean. The NA, just like the AA, follow the 12-step programme, amongst others.
NA Meetings in Northamptonshire
Northampton
1:00pm on Sunday
Anchor House, 6-7 Regents Square
Sheep Street,
(Step Meeting, open to all)
Rushden
6:00pm on Sunday
Back room, Full Gospel Church
60 High Street South
(Open to all)
Kettering
7:30pm on Monday
Mixing Bowl Cafe, Mind Building
49-51 Russell Street
(Open to all on request)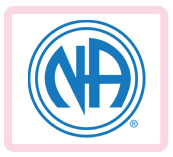 AA meetings in/near Northamptonshire
A.A. stands for Alcoholics Anonymous. In the UK, this internetional organisation is working throughout the country with hundreds of meetings throughout the week. Their aim is to help people fighting alcoholism rediscover the benefits of sober living and return to full health, both physically and mentally. The A.A. is devoted to mutual support and help, and during the meetings people share their thoughts, experiences, and channelged, while also giving advice and counselling each other. In Northumberland, the organisation has more than one active meetings, and you can check our small guide or the one most suitable for you or a loved one.
AA Meetings in Northamptonshire:
Basildon
Thursday 8:00pm
United Reformed Church,
Honeypot Lane
Tuesday 7:00pm
Laindon Community Centre
Corby
Tuesday 11:00am
Back Room, Beanfield Centre,
Beanfield Ave
Wednesday 8:00pm
United Reformed Church Hall,
Elizabeth St (entrance & parking on Charles St)
Kettering
Wednesday 1:00pm
St Andrew's Church Rooms
Crown St
Friday 8:00pm
Loadsby Rm, St Andrew's Church,
Crown St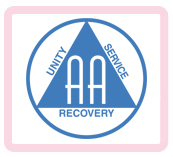 Addiction Counselling in/near Northamptonshire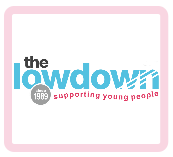 The Lowdown:
The organisation helps young people (aged between 12 and 25) in the Northamptonshire area. The team provide support for mental health issues, alcohol and drug addiction, and eating disorders.
Address: 3 Kingswell Street (off Gold St), Northampton NN1 1PP
Phone number:01604 622223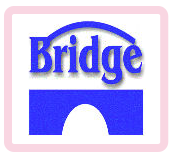 Bridge Project:
The Bridge Project helps people with alcohol or drug addictions have an easier and more comfortable recovery. They are based in Northampton.
Address:63c Gold Street, Northampton, Northamptonshire, NN1 1RA
Phone number:01604 621 259
How Can I Get To and From Northamptonshire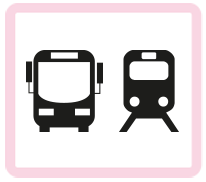 By road:Northamptonshire is surrounded by eight other counties: Warwickshire, Leicestershire, Rutland, Cambridgeshire, Bedfordshire, Buckinghamshire, Oxfordshire, and Lincolnshire. Multiple roads link this region with the rest of the UK. These include the M1 (via the A43) and the A14. If you're coming to Banbury from Corby, for example, it will take you about 1 hr 22 min. via the A361, exiting at the roundabout where the A422 joins the flow and continuing on until you reach Concord Ave.
By rail:The services in the county are Chiltern Railways and East Midlands Trains, as well as Virgin Trains and West Midlands Trains. Northampton and Long Buckby, Kettering, Wellingborough, Corby, and King's Sutton all have separate railway stations, allowing easy access throughout the county. Reaching Banbury from Kettering, for example, would take you around three hours with the East Midlands and the CrossCountry services.
By bus:There are regular services between Northampton and Banbury with National Express coaches leaving from as early as 8 am.