Rehab Treatment in Lincolnshire
The first step in addiction recovery is to admit that you have a problem. After that, getting help for your addiction problems is relatively easy. You'll need to speak to your General Practitioner (GP) or health worker about your addiction. If you wish to skip the process of talking to your GP, there are many treatment centres that are always available to provide information, counselling, and rehab services.
Many addicts can be treated via outpatient care, with inpatient services reserved for more severe addiction cases. The Lincolnshire County Council website directs individuals to various centres locally – especially the Addaction site. Nearly all of the addiction treatment centres in Lincolnshire are charity run.
Addaction provides free alcohol and drug abuse treatment services in collaboration with Lincolnshire County Council. It is funded through the county contract, as well as grants and donations from various organisations.
Double Impact Recovery works with Addaction to provide opportunities for recovering addicts, while Re-Solv (also in collaboration with Addaction) focuses on the abuse of solvents and other volatile substances.
Services offered by Banbury Lodge Rehab
Banbury Lodge is a rehab operating in a tranquil location in Banbury, Oxfordshire. We provide excellent bespoke rehabilitation services for clients in and around this area.

Some of the services we provide include:
Drug and Alcohol addiction treatment
Eating disorder addiction and recovery treatment
12 Step Therapy
Aftercare
Cognitive Behavioural Therapy
Individual Therapy
Family Recovery Programme
Trauma Therapy
We have a robust team of professionals operating in a world-class facility.
Banbury Lodge is located around 100 miles away from Lincolnshire. It is a 2.5 hr drive. We provide sober transportation service for anyone that needs it.
Where is Banbury Lodge Based?
Pros and Cons of Private Rehab?
Pros
Immediate admission 365 days a year
Medical detox with 24/7 care & support
Overcome the root causes of addiction
Experienced team of doctors & therapists
Personalised rehabilitation programme
Fitness and nutrition programme
Look, feel, sleep better & regain confidence
Learn techniques for relapse prevention
1 year complimentary aftercare support
Cons
Price can be a barrier which needs to be weighed up versus the long-term cost of drug and alcohol abuse
Being away from friends and family which at first can be emotionally challenging
What Does Rehab Cost?
Detox and rehab starts from £834 to £2,750 per week depending on treatment length and clinic chosen.
To find out further information on the cost of rehab enter you number below and one of our team will call you back
NHS Addiction Treatment
Addaction runs a free treatment and residential rehab programme in Lincolnshire in collaboration with the county council and NHS. The charity runs treatment programmes for drugs and alcohol addiction and offers the following services:
Full assessment of patient's needs
One to one sessions
Medical prescribing
Drug screening
Structured day programmes
Talk therapy
Group sessions (including sessions targeted towards specific groups such as women and veterans)
Needle exchange
Harm reduction
Relapse prevention
Risk assessment and management
Recovery planning
Education, training and employment
Addaction has forged partnerships with other organisations to provide various programmes. Addaction staff are trained by the Re-Solv organisation to provide help for those with addictions to solvents and volatile compounds. Addaction is also partnered with Deep Impact Recovery to provide activities that aid the recovery process of the patients.
Free NHS Treatment Options in Lincolnshire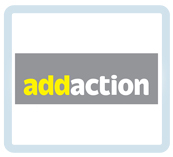 Addaction Family Group:
Telephone: 0800 3047021 (24hr freephone)
Address: 26-30 Newland, Lincoln, LN11XG
Addaction Family Group provides support to families of those affected by alcohol and drugs, offering advice on how to contribute to the recovery of their loved ones. Addaction Youth Hub offers treatment and rehabilitation for those under the age of 24.
How to Choose a Recovery Programme
Your first step in choosing a recovery programme is to consult your GP. After an assessment, you will be referred to either an inpatient or outpatient treatment centre. Outpatient treatment is the preferred option for less severe cases. It requires that you attend regular weekly meetings with your treatment supervisor until progress is made to the point where the meetings are no longer regular and you're referred to support groups in the vicinity. Outpatient care can be held at your local hospital, or you can request a referral to a private clinic or treatment centre.
Inpatient care is used in more severe cases of addiction. Patients are usually referred to stay in an NHS approved rehabilitation centre to complete an intensive recovery programme. When choosing a rehabilitation centre, it's important you take a number of factors into account. For instance, you need to make sure the centre is accredited by the relevant bodies, and that the recovery programme is tailored to your satisfaction.
Some centres offer short rehabilitation programmes (usually lasting less than a month), while others offer longer ones, ranging from two to four months, with additional time for follow-up. Some centres are no longer involved with their patients upon completion of their programme, while others monitor their patients – even after discharge – to ensure the risk of relapse is reduced. All treatment centres will welcome back relapsed patients without prejudice.
Addiction Support Groups in Lincolnshire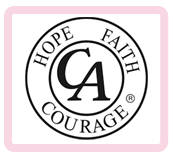 Cocaine Anonymous:
A fellowship of men and women who share their struggles, strength, coping skills and hope with a goal to overcome cocaine addiction. They only require that potential members have a true desire to quit cocaine and other substance abuse. Meetings are held daily throughout Lincolnshire. Locations include: Lincoln and Stamford. You can find more information about meeting dates and times here.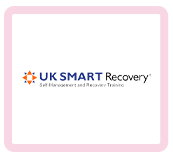 SMART Recovery in Lincolnshire:
An alternative to 12-step programmes for those who don't believe in a higher deity. This is a science-based programme that helps you manage addictive behaviour and addiction to substances.
Address: 30 Newland, Lincoln LN1 1XG
Telephone: 01522 304246
NA meetings in/near Lincolnshire
Narcotics Anonymous, often written with the abbreviation NA, is a non-profit organisation in which volunteers help people who are suffering from the negatiev effects of addiction find a friendly and suppotive environment. Meetings are organised weekly throughout Lincolnshire, and some are open for non-addicts to join, this includes families and loved ones of an addict, as well as people who just want to know more, or learn about the dangers. We have created a small guide for your local NA meetigs.
NA Meetings in Lincolnshire
Louth
7:30 pm on Monday
Book Study
Room 3, Trinity Centre
262 Eastgate, LN11 8DJ
Scunthorpe
7:30 pm on Monday
Mind Centre, Fenton Street
DN15 6QX
Grantham
7:30 pm on Tuesday
St Anne's Church,
Harrowby Road, NG31 9ED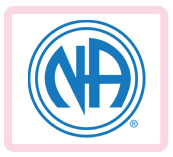 AA meetings in/near Lincolnshire
The AA (Alcoholics Anonymous) are an international organisation providing a free supporting environment for people who are suffering from alcohol dependency, as well as for their loved ones. If you are feeling that you've lost control over your drinking, or know someone who has and want to help them, attending one of the AA meetings in Lincolnshiremay help you to better understand the nature of the problem.
AA Meetings in Lincolnshire:
Boston
Thursday 7:30 pm
Zion Methodist Church,
Brothertoft Rd
Tuesday 7:30 pm
Centenary Methodist Church, Red Lion St
Cleethorpes
Saturday 5:00 pm
St Andrews Methodist Church,
St Peters Ave
Thursday 7:30 pm
St Andrews Methodist Church,
St Peter's Ave
Grimsby
Friday 7:00 pm
Grimsby Business Centre,
King Edward St
Tuesday 7:30 pm
Cromwell Road Fire Station,
Cromwell Rd.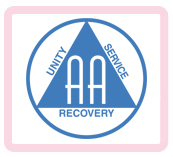 Addiction Counselling in/near Lincolnshire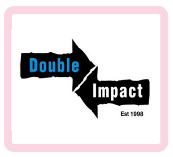 Double Impact:
The Academy provides opportunities for people to get involved in mutual-aid activities and connects them to opportunities and activities taking place in their local communities.
Address: 30 Newland, Lincoln LN1 1XG
Phone number: 01522 304 246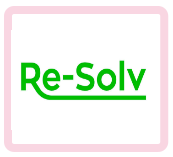 Re-Solv:
Re-Solv helps anyone whose life is affected by volatile substance abuse. They operate from a main office outside of the county, but have a hub in Lincolnshire.
Address: Re Solv, 30a, High Street, Stone, Staffordshire
Phone number: 01785 810762
How Can I Get To and From Lincolnshire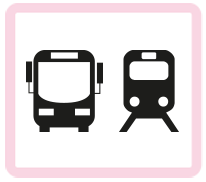 By road:Lincolnshire neighbours Norfolk to the south east, Cambridgeshire to the south, Rutland to the south west, Leicestershire and Nottinghamshire to the West and East Yorkshire to the north. The M180 branches off from the M18 motorway, going southwards to Scunthorpe, before reaching Grimsby via the A180. The A16 and A52 connect via Spalding to Boston, which provides the best access to Skegness. The A46 (which comes off the A1) is a direct carriageway to Lincoln.
By rail:Train services connect Lincoln to London King's Cross and London St Pancras (via Nottingham and Grantham). The main train lines passing through the county are the ones by East Midlands trains, LNER, and Northern. You can catch all of them from Lincoln train station. If arriving at Boston then the only option you have is the East Midlands railways. In Grimsby, you can also travel with Northern and the Transpennine Express.
By bus:The following operators run bus services in the county: Amvale Limited, Brylaine Travel, Centrebus, Delaine Buses, Grayscroft Coaches, Hunts Coaches, PC Coaches, Stagecoach, Sleafordian Coaches, Traveline.