Rehab Treatment in Leicestershire
Admitting you need help, and seeking treatment for addiction are the first steps to freeing yourself from the disease of addiction and getting your life back on track, and the Leicestershire County Council offers addiction recovery services to its residents.
With the right help, you can fully recover and rebuild your life.
Referrals can be done by your GP or health worker, or you can refer yourself by calling and visiting the treatment centre. Private rehab centres are located in and around Leicestershire, giving residents more options in determining the right treatment course for their own personal addiction issues.
Services offered by Banbury Lodge Rehab
Banbury Lodge is a rehab operating in a tranquil location in Banbury, Oxfordshire. We provide excellent bespoke rehabilitation services for clients all over the UK.

Some of the services we provide include:
Drug and Alcohol addiction treatment
Eating disorder addiction and recovery treatment
12 Step Therapy
Aftercare
Cognitive Behavioural Therapy
Individual Therapy
Family Recovery Programme
Trauma Therapy
We have a robust team of professionals operating in a world-class facility.
Banbury Lodge is located around 60 miles away from Leicestershire. It is approximately 1-hours drive via the A423 and the M69. We provide sober transportation service for anyone that needs it.
Where is Banbury Lodge Based?
Pros and Cons of Private Rehab?
Pros
Immediate admission 365 days a year
Medical detox with 24/7 care & support
Overcome the root causes of addiction
Experienced team of doctors & therapists
Personalised rehabilitation programme
Fitness and nutrition programme
Look, feel, sleep better & regain confidence
Learn techniques for relapse prevention
1 year complimentary aftercare support
Cons
Price can be a barrier which needs to be weighed up versus the long-term cost of drug and alcohol abuse
Being away from friends and family which at first can be emotionally challenging
What Does Rehab Cost?
Detox and rehab starts from £834 to £2,750 per week depending on treatment length and clinic chosen
To find out further information on the cost of rehab enter you number below and one of our team will call you back
NHS Addiction Treatment
For those who cannot afford private rehab treatment in Leicestershire, there are a number of NHS addiction treatment options that can be accessed.
The main benefits of seeking addiction treatment via the NHS are that it's usually free of charge, available to all residents, and accessible within your local community.
On the downside, however, NHS addiction treatment can take a while to access, as there is usually a long waiting list. Furthermore, your treatment might not be referred to a residential rehab centre and subsequently, access to a personal therapist may be limited.
Also, you might need to attend numerous addiction clinics for different treatments. For those who want quick and individualised addiction treatment, the NHS might not be the best option.
Free NHS Treatment Options in Leicestershire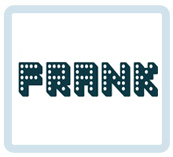 Talk to Frank:
Telephone: 0300 123 6600
Address: No fixed address, Online Only - https://www.talktofrank.com/
National resource guide for alcohol and drug addiction in the UK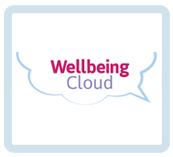 Turning Point
Telephone: 0330 303 6000
Address: 2 Eldon Street, Leicester, LE1 3QL - http://wellbeing.turning-point.co.uk/leicestershire/our-services/
An integrated substance misuse service for the city, Leicestershire and Rutland county and Leicester prison. We work with anyone who is affected by drugs or alcohol and wants support to make change.
How to Choose a Recovery Programme
Making the decision to enter rehab is a massive step. To ensure the rest of the journey to recovery is as smooth as possible, make sure you choose the most appropriate recovery programme for you. This decision must be considered carefully, as it is indeed a life-changing one.
Speaking to an addiction treatment expert or your GP is a good way to start. They should be able to help you understand your addiction and the options available for treatment. Before you agree to be treated in any facility, you should ask a range of questions.
For example, find out the duration of the programme, the credentials of the medical team, whether the facility is licensed, and so on. Also, it's important to consider the cost of treatment; the treatments methods employed; the location of the facility; whether or not they offer treatment for co-occurring disorders; and the philosophy of the treatment centre.
Addiction Support Groups in Leicestershire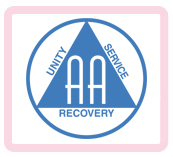 Alcoholics Anonymous:
Alcoholics Anonymous (AA) is an international mutual aid fellowship with the stated purpose of enabling "its members to stay sober and help other alcoholics achieve sobriety. You can find more information about meeting dates and times here.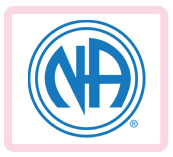 Narcotics Anonymous:
Narcotics Anonymous uses a traditional 12-step model that has been expanded and developed for people with varied substance abuse issues and is the second-largest 12-step organization. You can find more information about meeting dates and times here.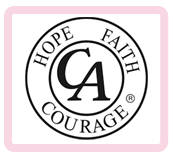 Cocaine Anonymous:
Cocaine Anonymous (CA) is a twelve-step program for people who seek recovery from drug addiction. CA is patterned very closely after Alcoholics Anonymous, although the two groups are unaffiliated. You can find more information about meeting dates and times here.
AA Meetings
Beeston
20:00 on Thursday
Christchurch Church Hall
Chilwell High Rd
NG9 4AS
Leicester
13:00 on Sunday
Methodist Church
10A Bishop St
LE1 6AF
Bottesford
19:30 on Monday
Methodist Church Hall
Devon Lane
NG13 0BZ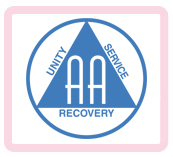 NA Meetings
Leicestershire
16:00 on Sunday
Fearon Hall
Rectory Rd
LE11 1PL
Leicester
19:30 on Tuesday
Woodgate Resources Centre
36 Woodgate
LE3 5GE
Loughborough
19:30 on Tuesday
Methodist Church
106 Knightthorpe Road
LE11 5JU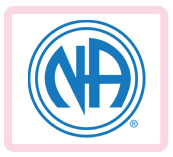 CA Meetings
Leicestershire
19:00 on Monday
Stairway Project
68 Humberstone Gate
LE1 3PL
Leicestershire
19:00 on Thursday
Stairway Project
68 Humberstone Gate
LE1 3PL
Leicestershire
11:00 on Saturday
Stairway Project
68 Humberstone Gate
LE1 3PL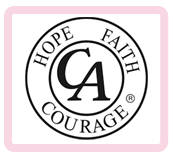 Addiction Counselling in/near Leicestershire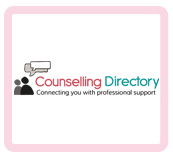 BACP
Fully qualified therapists and counsellors in Leicestershire
Address:15 St John's Business Park, Lutterworth, Leicestershire LE17 4HB - https://www.bacp.co.uk/
Phone number: 01455 883300
Travelling to and from Leicestershire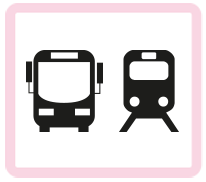 Leicestershire is located in the East Midlands and is accessible to and from the rest of the country by air, road, and train. East Midlands Airport receives domestic and international flights and a 24-hour bus service runs to and from the airport.
If you wish to travel by road, the M1 goes through Leicestershire, with five junctions providing entrances into the county. The city of Leicester is a one hour drive from Birmingham, and two hours from both London and Manchester.